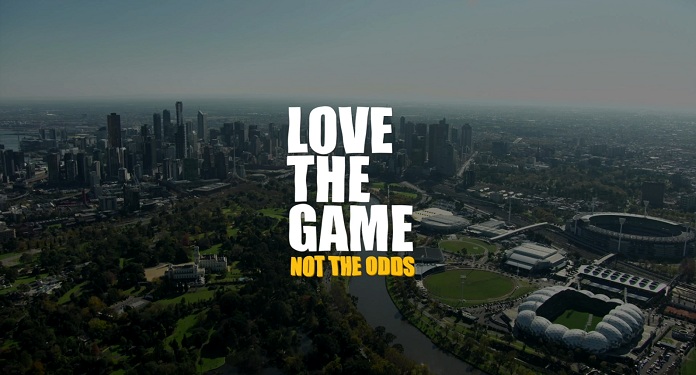 The Australian Football League (AFL) has admitted that it was a mistake to remove an awareness campaign from its website. The AFL withdrew the 'Love The Game Not The Odds' campaign from its website and social media channels just one week after the start of the month-long campaign because it conflicted with sponsorship from Sportsbet to the organ.
Funded by the Victorian Responsible Gambling Foundation (VRGF), the ad features players from AFL clubs in the Australian state of Victoria, uniting to promote responsible gambling. Currently, the campaign is running on all the main TV and radio networks in the state.
The AFL approved the message but did not directly inform VRGF of its decision to discontinue it. However, he acknowledged that it was an error to remove from his site. "AFL has a long-standing relationship with the VRGF," said an AFL spokesperson.
He continued: "A recent digital campaign was reserved for the Australian Football League website and was mistakenly removed. The AFL looks forward to continuing to work with the VRGF and promote its important responsible gaming message through AFL channels."
In addition, ESPN's international sports website also dropped the campaign, much to the foundation's frustration.
VRGF President Accepts Australian Football League Explanation
"The vast majority of AFL Victoria fans are concerned that young people are seeing too much advertising for sports games," said VRGF Chief Executive Shane Lucas.
"This has not gone unnoticed by the state's AFL clubs, who have banded together to say no to sports betting sponsorship. It was disappointing that the AFL and ESPN removed the 'Love The Game Not The Odds' campaign from their channels, but we accept the AFL's explanation that it was a mistake and recognize the commitment to reinstate our campaign," he concluded.