The iGaming Group was born in 2016, even without having a name yet because the Backlinks work was carried out by the young journalist Flávio Figueiredo, with an online casino company based in Uruguay as its only client.
Flávio carried out the entire process of the operation, from contacting the publishers, explaining the services (and at that time many did not want texts on 'this type of subject'), producing the articles, executing the payments and sending the reports to the client.
After MP 13,756 signed in 2018, it was time to enter the market with a news portal reporting everything that happened in the betting sector and that's when iGaming Brazil was born.
The company was born with a star, and three months after its launch, it was already present (with a stand) at the Afiliados Brasil event, where it presented itself to the market as a young company with infinite ambitions.
After a whole year of knowledge and growth, precisely 11 months after its launch, it already presented itself to the world by participating in the main world betting event, ICE London in 2020.
At the same time, Backlinks services not only continued, but grew, as well as the market in Brazil, new customers were emerging, demand was increasing, after all, no one was still performing this task in the country with a focus on the world of betting.
It was time for this service to become a company and that's when iGaming Media was born, today the main company providing Backlinks services exclusively for bookmakers. With more than 30 clients in its portfolio, it was for three editions considered the main Digital Marketing company in the sector by the Brazilian iGaming Awards and SiGMA Brazilian iGaming Awards.
iGaming Brazil was not far behind and was twice nominated for the award for Best Media Company in the Sector, by SiGMA (in Malta) and won the last SiGMA Brazilian iGaming Awards, in 2023.
With its innovative way of covering events and always bringing exclusive and first-hand information, iGaming Brazil has become a 'mandatory' channel for those who want to find out about the market.
In short, working with passion in the field of journalism is the essence that fuels the veracity and relevance of the stories we tell. When we nurture a love for the relentless pursuit of truth, thorough fact-finding and engaging storytelling, our reporting takes on a life of its own. It is through this fervor for the profession that we are able to impart the power of information, foster relevant debate, and empower readers with the knowledge they need to shape a more enlightened future.
Our team
Editors
José de Segadas Vianna Neto – Translator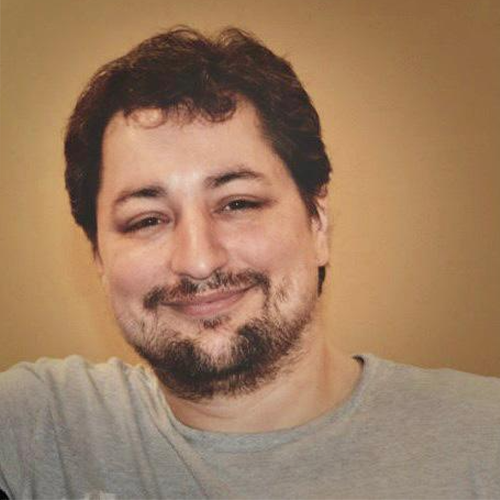 José has already done a bit of everything.
He fought Karate, Judo and Kung-Fu.
He was a swimming champion for the Army and practiced scuba diving, sword fighting and bodyboarding.
Now plays RPG and Heroclix.
Despite all that, his connection to the sport was more family-oriented.
His grandfather, a sick Vascaíno, took him to games at Maracanã.
When he "lost" his grandson to Flamengo, he arranged for José to meet Zico, his football idol.
His grandmother introduced him to Formula 1 and there were glorious Sundays in front of the TV, cheering at every lap.
Piquet and Senna, the idols of Brazil, besides them, I supported Nigel Mansell, Schumacher, Lauda and Prost.
Today, he puts his diverse knowledge at the service of iGaming Brazil, in the translation and revision of articles.
Lucas Silva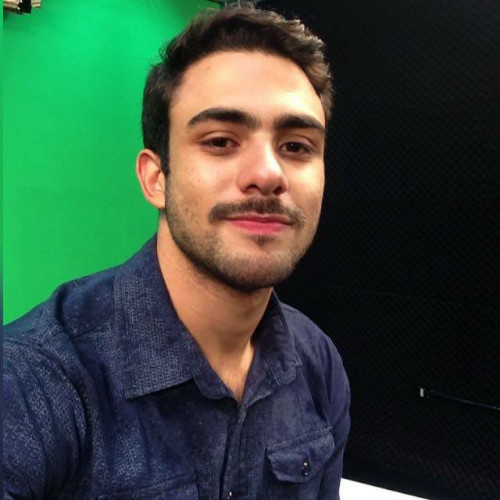 Lucas Silva, born in São Caetano do Sul (SP), is passionate about writing, eSports and admires Herman Melville and his book "Moby Dick".
Since high school, Lucas has always had a great appreciation for the subjects of Portuguese, Sociology and Philosophy. He entered the Bachelor of Journalism course in 2017, graduating at the end of 2021.
His ability to express ideas eloquently and concisely makes him an exceptional writer, capable of masterfully tackling diverse topics. In addition, he has a deep understanding of platform dynamics and online audience behavior.
Lucas' experience in press relations makes him a professional who is adept at dealing with the media and challenging communication situations. He knows how to build solid relationships with journalists and communicators, as well as ensuring that information is conveyed clearly and accurately.
In addition, he is an excellent content manager, capable of coordinating teams and ensuring the delivery of high-quality materials within the established deadlines. His ability to manage projects in an efficient and organized way makes him explore increasingly robust and differentiated projects.
Lucas has about 5 years of experience in communication, advisory, social networks and content creation for the internet with different themes, he joined the iGaming group in 2021, where he still works as editor in chief and reviewer.
Cristina Dominghini Possamai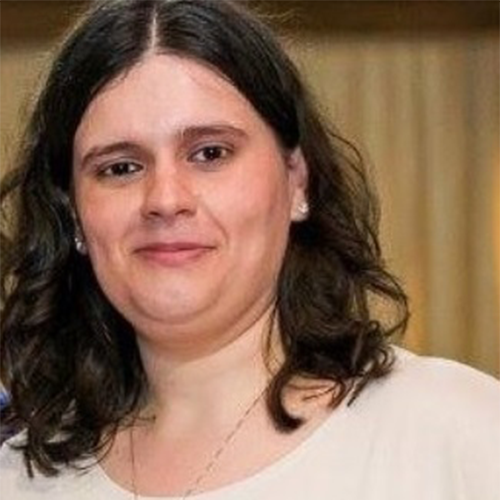 Born in Turvo (SC), Cristina Dominghini Possamai has been passionate about sports, especially football since childhood. This passion ended up contributing to the decision to study journalism. She graduated from the first journalism class at Faculdade Satc de Criciúma, in 2011.
She began acting in journalism while still in college, starting with coverage of amateur football on a radio station in her hometown. Since then, he has accumulated 15 years of experience in the media.
After working in the most different editorials and segments of the press (press office, radio, printed newspaper, magazine, news website, Web TV, etc.), Cristina returned to sports journalism in 2016.
With the legalization of sports betting in Brazil in December 2018, it migrated to cover the betting sector, casinos, online games, eSports and lotteries in the following months with the creation of iGaming Brazil. Since then, she has worked as an editor for the portal.
Avid for sports, Cristina enjoys games and competitions in different modalities. However, Palmeiras occupies a special space in his life and has been his heart club since he was a child.
With the resumption of the women's team in 2019, it has also been following Palestrinas and Brazilian women's football more frequently.
beyond journalism
Combining a passion for sports and a professional interest, Cristina volunteered at world events that took place in Brazil in the 2010s.
Participated as a volunteer in the Media sector at the Technical Congress of the FIFA World Cup Brazil 2014 (Team Workshop), in Florianópolis;
Worked in the Press Operations sector at Arena da Baixada, in Curitiba (PR), during the 2014 World Cup;
He played in soccer games at the Maracanã and Nilton Santos (Engenhão) stadiums during the 2016 Rio de Janeiro Olympics.
Currently, Cristina is dedicated to the creation and presentation of weekly episodes of Meu Esporte Podcast, focused on amateur and professional athletes from the extreme south of Catarina.
In addition, she enjoys watching series and movies, playing video games, swimming and spending time with family, friends and her goddaughter.