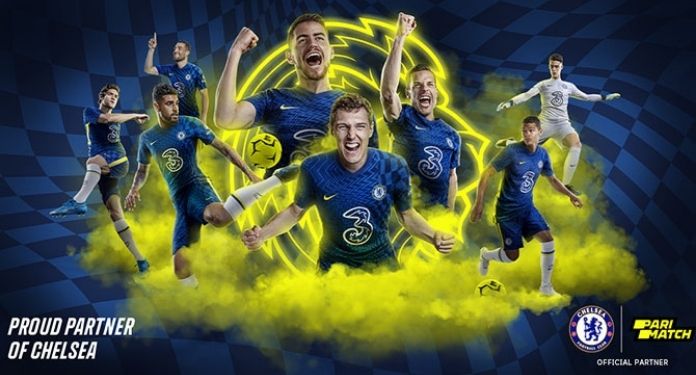 Parimatch Tech has partnered with Chelsea Football Club for the next three seasons. The cutting-edge technology company will leverage Chelsea's brand through digital, social and logistical assets to create "mutual branding opportunities".
Roman Syrotian, Co-CEO at Parimatch Tech, said: "Chelsea's unique style, determination and charisma resonate perfectly with Parimatch's passion and ambition for the sport. Becoming an official partner of the 2020/21 European Champions is a great emotion and responsibility".
"Fortunately, Parimatch is all about reaching new heights and unwinding emotions, and we are so excited for the next three years this partnership is about to bring. striving for success, we are very confident that this partnership will bring luck, countless victories and the excitement of the game for our company, for the club and, in turn, for the millions of football fans around the world," concludes Syrotian.
Guy Laurence, CEO of Chelsea Football Club, said: "Both Chelsea and Parimatch strive for greatness. We are bold, ready to innovate and, most importantly, we are both born to win."
"Last year was hugely successful for Parimatch as they expanded and opened up new markets and launched several game-changing projects. Chelsea have also shown their excellence by becoming European champions for the second time in our history. proud of this partnership and the opportunities it brings," concludes Laurence.
Chelsea, Tottenham and Liverpool formed similar partnerships with 1xBet in 2019, but later suspended the business after reporting that 1xBet was involved in betting on cockfights.
Of course, with Parimatch, which has ambitions to become an even bigger brand – as discussed by Co-CEO Maksym Liashko in GI Huddle – it is unlikely to encounter such problems.
Chelsea won the Champions League last season and this time they will look to challenge both the Premier League and the Champions League.
Meanwhile, Parimatch Tech founder Katerina Belorusskaya will be featured exclusively in the September/October issue of Gambling Insider magazine.
About Parimatch
Parimatch is an international sports betting company based in the city of Limassol, Cyprus. Founded in 1994, the group carries out its activities under the international license of Curaçao, in addition to having authorizations from local regulatory bodies in certain countries.