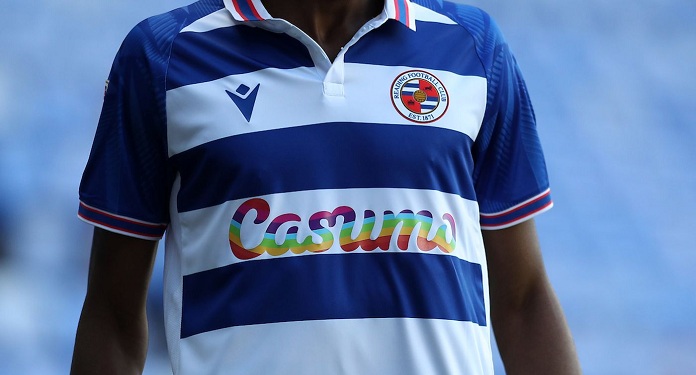 Online gambling and casino company Casumo has extended its sponsorship contract with Championship team Reading FC. Thus, the platform continues to benefit from marketing actions in partnership with the English football second division team.
The extension of the deal will allow the Malta-based online casino operator, which secured a UK sports betting license in 2020, to remain the official partner of the team. In addition, the brand will be on Reading's core team training uniform as well as on advertising boards at Leasing Stadium.
"Having the fans back at the stadium will make the football season even more special," said Mark Strijbosch, sports marketing communications specialist at Casumo.
Strijbosch added: "We are delighted to extend our partnership with such an important community club and look forward to becoming more and more involved with the fans. In short, we are one of them and we have a great year ahead".
Describing the collaboration as a "special relationship" and praising the casino for putting "an enormous amount of energy" into the deal, Reading will continue to benefit from promotional video content on Casumo's social media channels, while the company will also offer a series of ticket giveaways and shirt replicas.
Casumo took advantage of an agreement to promote responsible gaming
The online casino also took advantage of the sponsorship to promote a responsible gaming message, matching money raised at a 2019 Reading shirt auction and donating it to charity GamCare.
"We are very grateful to Casumo for his support over the past two seasons. In particular, we're proud of the special relationship they've developed so quickly with our fan base," said Tim Kilpatrick, Head of Sales at Reading FC.
Kilpatrick added, "Casumo has gone beyond what we expected from a sponsor, so I'm delighted they agreed to continue as the club's official partner into our future as we collectively celebrate 150 years of history."
The partnership also has an inclusion factor with several special actions undertaken to support the Rainbow Laces campaign, as well as a shirt auction to raise money for Support U, a charity in the Berkshire region, the club's headquarters.
As Reading notes, Casumo has "do everything to help the club promote inclusion and equality in football" due to its commitment to supporting inclusion and diversity in the sport.