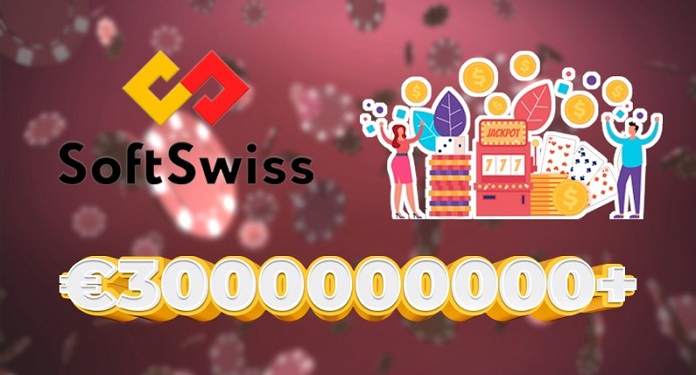 SoftSwiss has just announced that its game aggregation platform has achieved yet another feat. This time, the company managed to surpass the mark of three billion euros in total bets in December last year.
The SoftSwiss platform has partnerships with more than 70 studios around the world, offering more than 10,000 games, with 3,000 titles being optimized for cryptographic payments. The solution also has a unique customer service model, which gives SoftSwiss a competitive advantage in the market.
Thus, the SoftSwiss brand values ​​the best customer service, having the best professionals in the industry and cutting-edge innovations in the industry. Based on these values, the company seeks to provide a very high level of service to its customers and business partners.
SoftSwiss founder celebrates impressive numbers from last year
Ivan Montik, the founder of SoftSwiss, celebrated the results presented by the platform over the past year: "We are extremely excited to have reached this milestone".
Montik added: "our game aggregation platform is growing at an incredible rate. In 2020 alone, the number of bets reached three billion, while the number of games available doubled. And this is just the beginning! We are excited to see what the future holds for SoftSwiss in 2021 ".
To celebrate this great achievement, SoftSwiss is offering special conditions in this first quarter of the year. That is, up to 50% discount on installation fees for all customers who decide to launch the sports betting service by the end of March 2021.
In this way, the brand wants to demonstrate that it is extremely grateful for the support received from its current and new customers, considered decisive for the company's success in such a competitive segment.