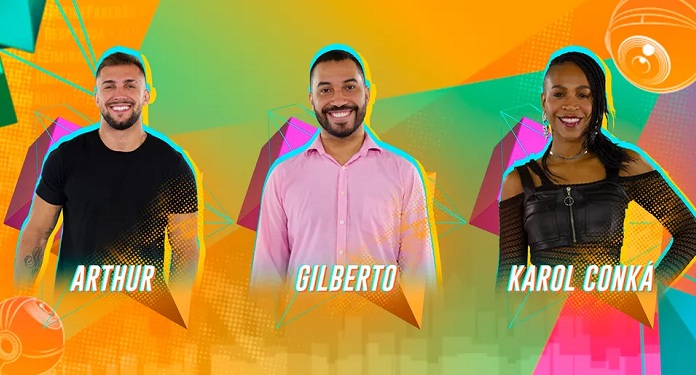 Big Brother Brasil 21 is repeating the success of the previous edition and mobilizing discussions inside and outside the 'most watched house' in Brazil. This Tuesday, 23, a new wall will lead to the elimination of another participant from the race for the prize of R $ 1.5 million. The SportingBet platform is one of the bookmakers that is receiving hints from reality show enthusiasts.
The wall of the week features Arthur, Gilberto and singer Karol Conká, who emerges as the main villain of the program. Therefore, she is the main player to bid farewell to the game in this elimination.
Impatient with the singer who managed to escape the wall and became a leader recently, the public may even make Karol become the holder of Nego Di's rejection record, who received 98.76% of the vote last week.
The high percentage reflected in the bookmakers that offer guesses about the BBB and increased the values ​​of the other participants. But, can't you roll a zebra? So, anyone who wants to bet that the singer Karol Conká remains in the program, will return the equivalent of 251 times what they bet.
For example: betting R $ 1,000.00 on the singer and she staying, the bettor will pocket R $ 251,000.00.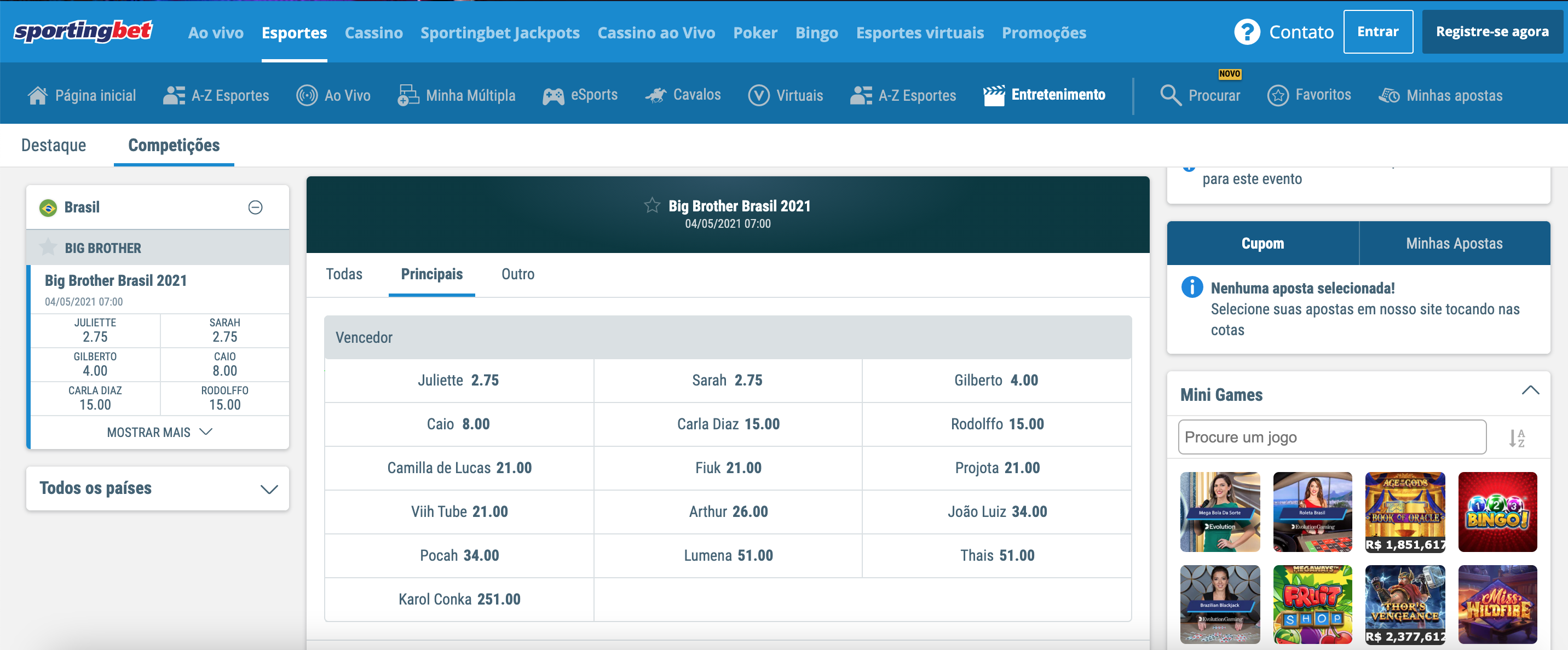 At the time of closing this article, Sportingbet's website has a 251 return ratio for the singer, 26 odds for Arthur and 4 times the amount bet for Gilberto.
In addition, Sportingbet offers other possibilities involving Big Brother Brasil 2021: as who will finish in the top three; who will be the best male and female participant; and who will finish better placed in the Pipoca group (of unknown participants) and the Camarote group (of the famous).
SportingBet points favorites to the BBB21 final
At the moment, the bookmaker's data are reflecting popular preference, indicating a final with the darlings of the moment Sara, Juliette and Gilberto. Following, the list shows the farmer Caio, the actress Carla Diaz and the country singer Rodolfo.