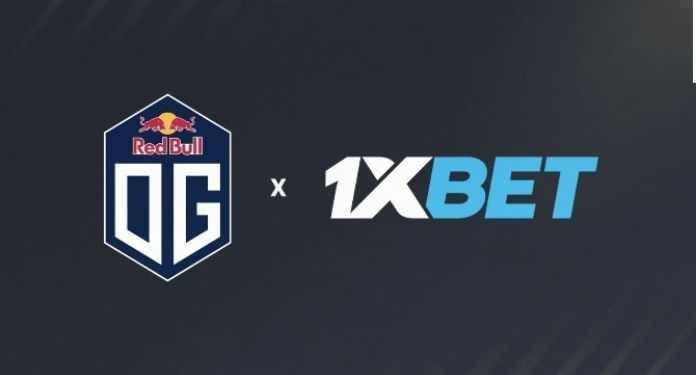 1xBet has signed a partnership with OG Esports. The partnership will see OG continue to develop high quality video content such as the 'Road to The International' series, with the group creating more content affiliated with the 1xBet brand.
OG will use the 1xBet logo on their Dota 2 and CS:GO roster t-shirts and jackets. The company noted that its new partner will be key for the future as it will improve its content offering.
"Just a year after its creation, the organization managed to win over The International, reaching the commitment of hundreds of thousands of fans in all corners of the world," said 1xBet spokesman Alex Sommers.
"OG is able to set the hearts of fans on fire thanks to brilliant performances and innovative views on CS:GO and Dota 2. There is a great adventure ahead, and we are sure that it will be accompanied by resounding victories. With 1xBet, the organization will write an exciting new chapter in their story – #DreamOG," added Sommers.
1xBet, which has partnerships with Team Spirit, MIBR and FC Barcelona, ​​works to ensure that eSports fans are offered the widest possible betting line across a number of popular disciplines.
JMR Luna, CEO of OG Esports, commented, "OG Esports has always been a value-adding company and we want partners who want to support our vision and be a part of our journey."
"When we met with 1xBet, they were very passionate about what we are building and were very excited to do cool things together. Welcome to the 1xBet family," Luna concluded.
1xBet is also an official sponsor of MIBR
Recently, the bookmaker was announced as the new sponsor of one of the top eSports teams in the country, MIBR. The betting company is the team's master sponsor, which increases its participation in the competitive eSports segment, as well as its partnership with CBCS.
About the company
1xBet is a sports betting and online gaming company with a Curaçao eGaming License. In 2019, the bookmaker adopted a growth strategy based on sponsorship agreements with relevant football clubs.