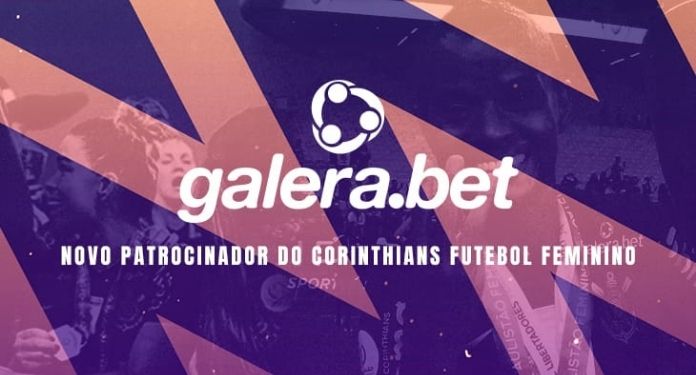 Already an official sponsor of the men's team, Galera.bet is now the newest partner to stamp its brand on the Corinthians women's team uniform. The agreement, signed during this week, is valid until December 31, 2023. With no time to waste, the debut in the Corinthians shirt was last Sunday, against Cresspom-DF, in a match valid for the Brazilian Championship.
One of the main betting sites present in Brazil, Galera.bet is a company that believes in and encourages Brazilian women's soccer. In addition to the Timão girls, the company also supports the Brazilian Women's Championship Series A1.
"At a time when we talk so much about the need for equality in all spheres, supporting women's soccer means giving strength to the change in attitude, bringing out how professional, talented and deserving of their success these girls are", said Ricardo. Bianco Rosada, CMO of Galera.bet.
Still in line with the appreciation of Brazilian women's soccer, Bianco took the opportunity to praise and praise the Corinthians athletes.
"And who better than the "Brabas" from Corinthians to translate all this? A team that teaches when we talk about dedication and race, and that we are now proud to sponsor until the end of 2023", he concluded.
In addition to the exposure on the uniform, the sponsorship includes the Galera.bet logo on the backdrops used in the interviews with the athletes and the coaching staff, on signs at the training center, on Corinthians women's soccer social networks, in addition to various relevant content.
"This is a very welcome sponsorship for Corinthians, for two reasons. The first is that it demonstrates the success of the partnership between the club and galley.bet, which is already a sponsor of the men's team and had the experience of being in the women's shirt in the Supercopa do Brasil. The second, equally important, is that it represents another important step in the self-sustainability of Corinthians women's soccer. We are very close to the financial independence of this champion team in everything", says José Colagrossi, Superintendent of Marketing, Communication and Innovation at Corinthians.