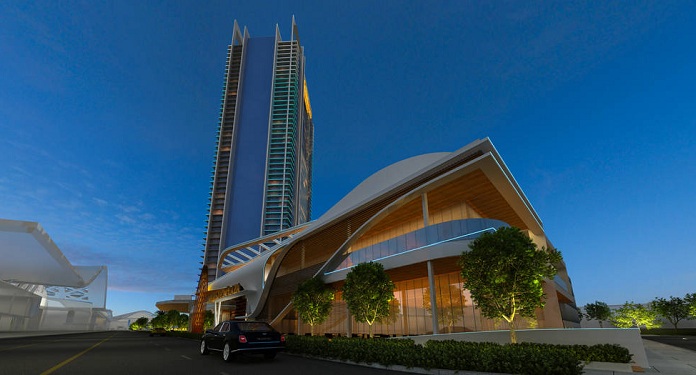 After several delays in the past two years, the new Majestic Las Vegas hotel is about to appear on the Las Vegas skyline in the USA.
The project is designed by Lorenzo Doumani, who is transforming the former headquarters of the Clarion hotel. Construction is expected to start in July and last for about three years.
Clarion, two blocks from the Las Vegas Strip, was demolished in 2015 to make way for a new project. Doumani received approval for his hotel in 2019, but the pandemic delayed plans. Now, the expectation is that the situation starts to develop, even if slowly.
The property will feature 720 rooms and a medical spa. There will be 35 corporate spaces, and as soon as everything is completed, with prices ranging from $ 10 million to $ 100 million. These environments will be on the top floors of the building, and can be used for conventions, exhibitions, meetings or other events.
These structures aim to break with the ample space for traditional events, normally used for conventions and meetings. The gaming industry was not the only one affected by COVID-19 in Las Vegas, but its convention market also suffered heavy losses.
Therefore, Doumani believes that smaller spaces will become more attractive. He told the Las Vegas Review-Journal: "I think people will be very careful with large spaces. We are not a typical leisure tourist destination ".
Construction of the Majestic Las Vegas hotel will cost US $ 850 million
The Majestic will cost about $ 850 million and selling only luxury business spaces would take a long time to recover the entire investment.
However, these environments are not the property's only major attraction. The hotel will have an area dedicated to nutrition, fitness, yoga, personalized services and a medical spa.
Like many other cities around the world built on the gaming industry, Las Vegas is striving to further diversify its offerings, however conventions and fairs will always be of great importance to the region.
But Doumani, who has accumulated extensive experience in casinos, considered that sophisticated alternatives are necessary for the recovery of the local economy. "It's time for Las Vegas to offer a luxury option for those who visit our city and want something other than games."