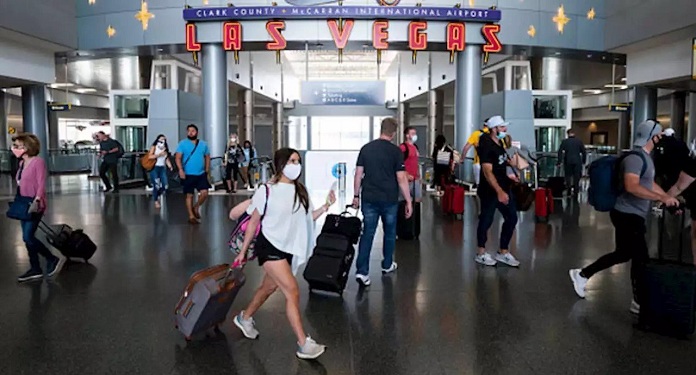 The year 2020 was fraught with difficulties for all sectors of the economy around the world due to restrictions policies and the need for social distance. As a result, the city of Las Vegas, in the US state of Nevada, has lost millions of visitors over the past few months.
However, about 1.8 million passengers passed through Las Vegas airport in November 2020, a slight drop from October and less than half the traffic the airport had the year before, before the pandemic began. new coronavirus.
Passenger numbers at Las Vegas Airport
The Clark County Aviation Department recently reported that passenger numbers fell 56.7% in the month compared to 2019's performance.
The total number of passengers in the McCarran in the 11-month period was 20.5 million, 56.6% below the total of 47.3 million in the same period in 2019. The total number of passengers in 2019 reached the mark record of 51.5 million.
In addition, the amount of domestic flights decreased by 54% compared to the previous November, while the volume of international flights shrank 94%, from 305,297 trips in November 2019 to only 19603 in November last year.
The most critical moment for the Las Vegas airport in 2020 happened in April, when the authorities counted just over 150 thousand visitors.
That's because hotels, casinos and other local businesses have been forced to close their doors in a move to try to reduce COVID-19 cases.
Coronavirus effects
The state of Nevada has already recorded 237 thousand positive cases of the disease with 3300 deaths, while the United States remains the country most affected by the coronavirus in the world with 21 million cases and 361 thousand deaths.