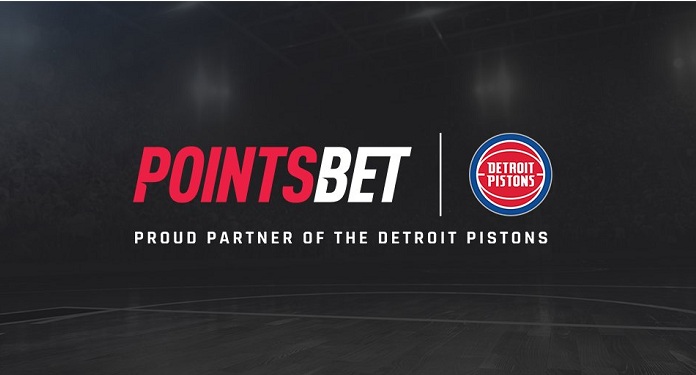 PointsBet has become a sports betting partner for the NBA's Detroit Pistons. The agreement gives PointsBet full use of the basketball team's brands, as well as the possibility of increasing the company's visibility with various digital and social activations.
The announcement is reinforced with the arrival of NBA champion and three-time All-Star in the league, Rip Hamilton, to the PointsBet team. Hamilton, who helped lead the Pistons to six consecutive finals at the Eastern Conference and the 2004 NBA title, will serve as the brand's ambassador.
"PointsBet is excited about partnering with the Pistons, aligning with a first-class organization supported by particularly passionate fans," said Johnny Aitken, the CEO of PointsBet in the United States.
He added: "We are proud to increase our investment in the Detroit community and the Michigan metropolitan area, after joining forces with the Detroit Tigers last July. Michigan is a fantastic state for sports and we hope to launch a custom platform soon, now alongside the Pistons and brand ambassador Rip Hamilton, a historic champion. "
Hamilton also spoke about the chance to act as a representative of the operator. "My love for Michigan and the city of Detroit is no secret. I am incredibly excited to join the PointsBet team and help bring the fastest and most premium sports betting experience to the best sports fans."
Details of the partnership between PointsBet and the NBA team
From the partnership with the Detroit Pistons, the company will be able to expose its brand in the broadcasts of the games. The contract also provides a space for PointsBet on the official website, mobile app and all social channels of the basketball team during the NBA season.
Although not yet available in the US state of Michigan, PointsBet should soon launch its sports betting app with experiences focused on sports fans in the region.