Whoever was smart about the move won a lot. Between October and November, Betsat left everyone in the clear with a special promotion. Launched just over a month ago, Betsat Club rewarded more than a thousand participants, distributing R$25,000 for each weekend round of the Brasileirão.
All this for free. All you had to do was register on the promotion website at betsatclub.com and send your predictions for six selected matches. A win-win relationship between the bookmaker and its players.
It was an open gateway for those who have not yet tried the site with the biggest bonus on the Brazilian market – Betsat doubles the first deposit up to R$1,700.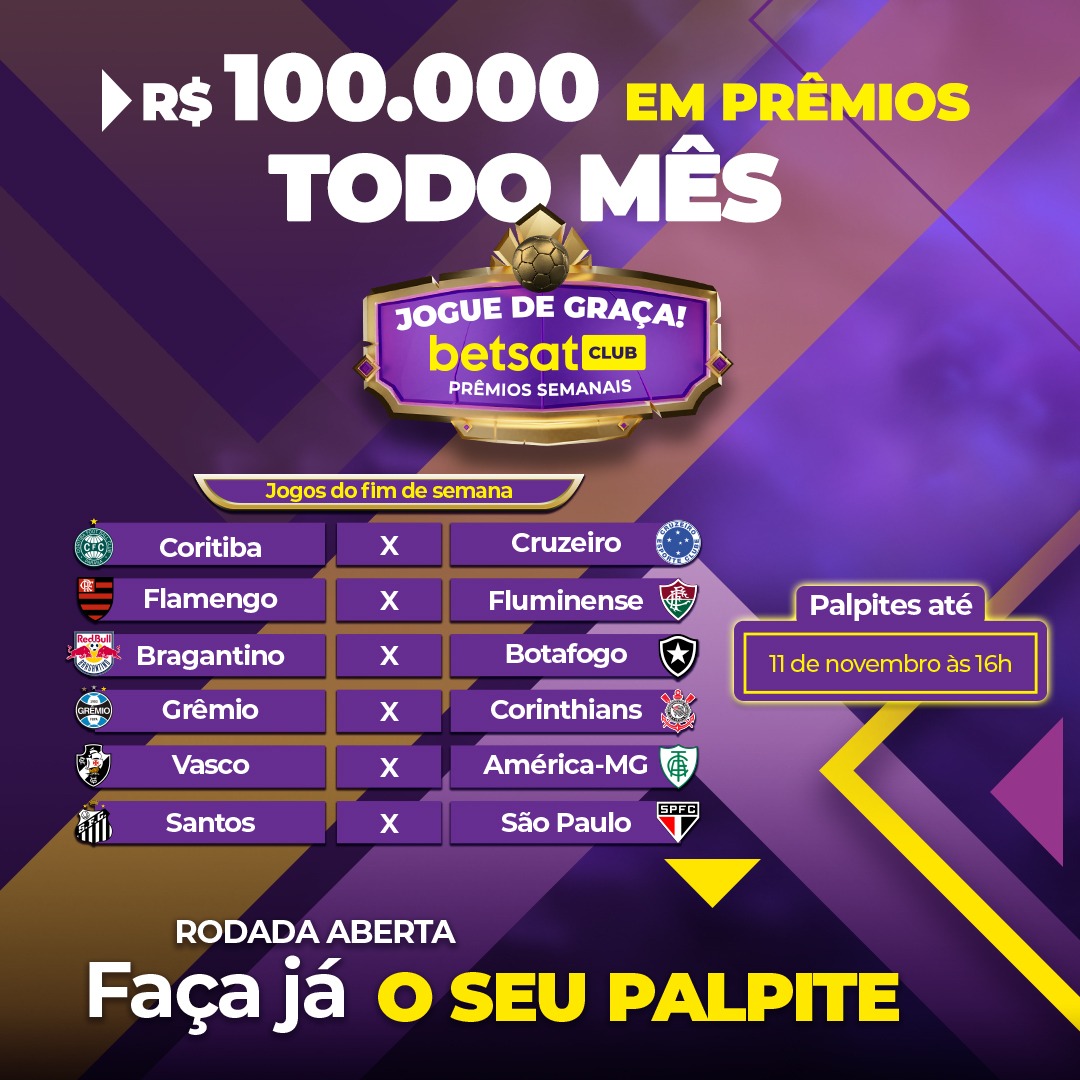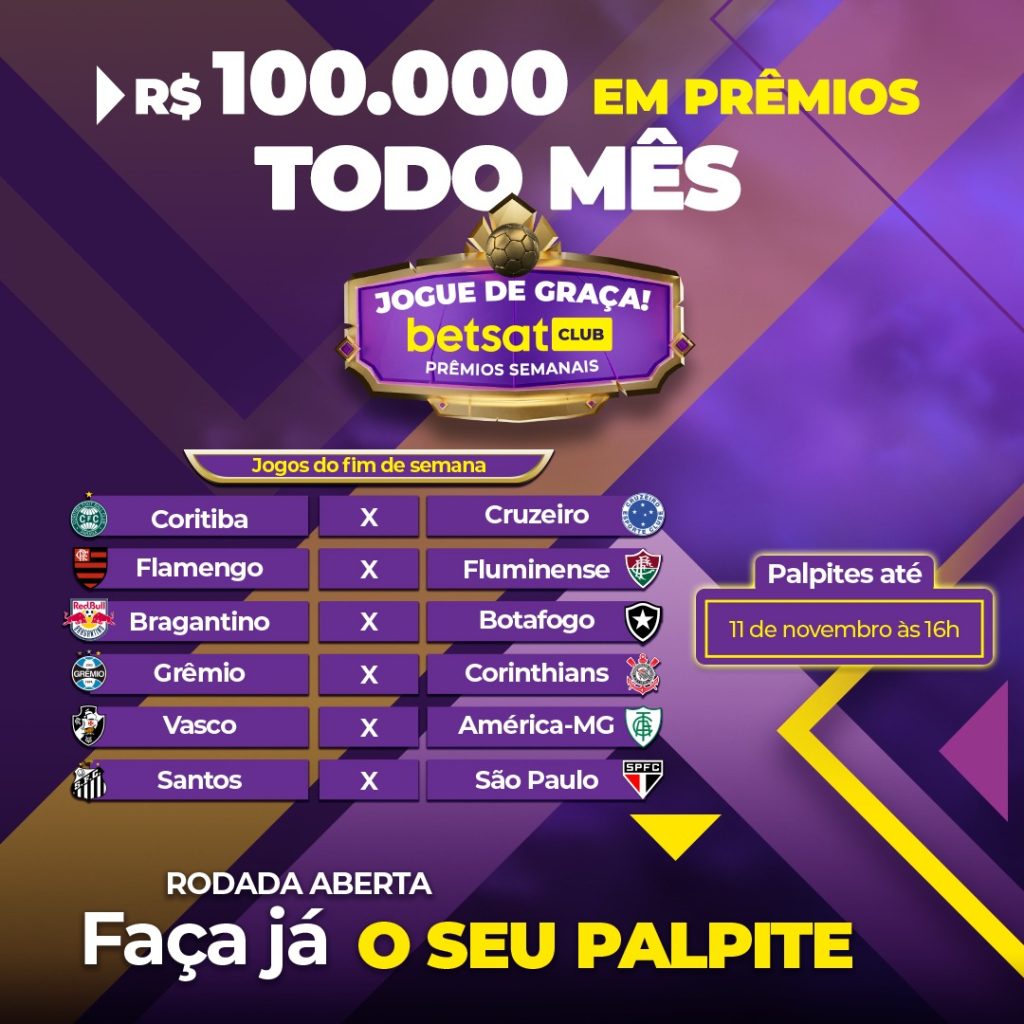 Betsat Club works like a traditional pool, but at no cost to those who play. You also don't need to wait until the end of the championship to win the money. This score is based on simple accuracy of results and exact scores.
Whoever scores the most points each round wins R$5,000. Up to 10th place, prizes range from R$2,000 to R$100, depending on the position you manage to qualify for. In addition, another 390 participants were drawn to receive R$40 each.
And there is also the very special Betsat Club Jackpot Prize for anyone who achieves all 6 scores in the round. It's R$25,000. No one has yet achieved the feat. But it is available every weekend for those who don't miss the opportunity to take advantage of a good promotion.