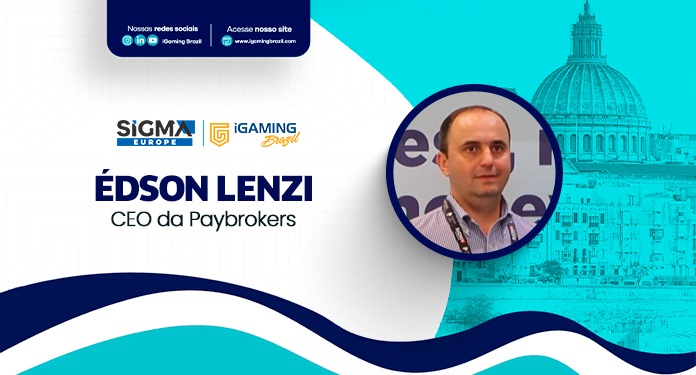 Paybrokers CEO, Édson Lenzi participated in SiGMA Europe 2023 in Malta, last week. Between the 13th and 17th of November, the executive attended one of the main industry events and spoke with the iGaming Brazil portal about the company's performance this year, the regulation of the Brazilian market and plans for 2024.
Asked about SiGMA Europe, he highlighted the relevance of being in the "cradle of online gaming. It is one of the first safe and firm regulations for this market. It's important for us to be here."
"Our stand was very visited by both partners and players who are still targeting the Brazilian market", he added.
Regulation processing
The regulation of the betting sector is reaching a decisive point in the National Congress. According to Lenzi, "whenever this happens (regulation) it will change the Brazilian market, but it will be a change for the better".
"People are apprehensive about how and when regulation will occur. Of course, with regulations of this magnitude, influencing a market as large as the Brazilian market, we believe that a minimum transition period will need to be observed both for operators and for the entire ecosystem for this niche", he added.
However, Édson Lenzi guaranteed that "whenever that actually happens and internal operations begin, Paybrokers is 100% ready to continue serving customers who obtain licenses"
Édson Lenzi takes stock of 2023 and projects the next year
Throughout this year, Paybrokers invested considerably in marketing activations in the sports segment, mainly related to Brazilian football. According to the company's CEO, the result was very positive.
"The conversion rate for Paybrokers customers ends up being higher than for other companies in the same niche as ours. The investment in the brand had this purpose. As we had a significant increase in this conversion rate, we can see that it paid off for us for the benefit of the customer", he said.
Finally, Édson Lenzi said that the company will launch its own application soon. "We will have a series of financial services that we don't have today. Our business is focused on operators and serving them in the best way possible", he concluded.