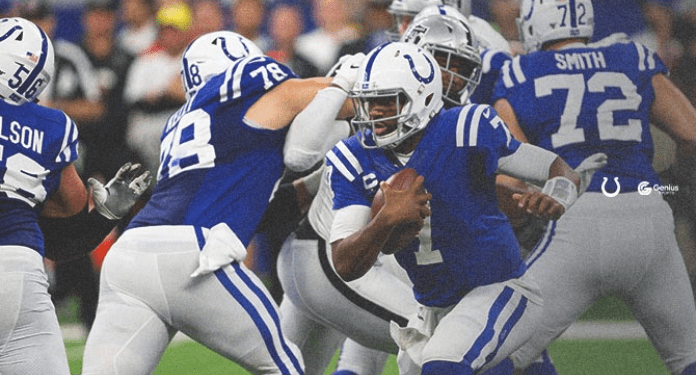 The Indianapolis Colts, an NFL franchise, have released the new free 'Pick Six' game, presented by Caesars Sportsbook. Developed in partnership with Genius Sports, Pick Six leads players to predict aspects of team and player performance before each Colts match.
Accurate predictions will award points to fans, which will earn them a spot on the weekly and seasonal leaderboards. Caesars official odds will also be included within the game.
"Our 'Pick Six' game is a compelling element to engage fans in fun and unique ways," said Roger VanDerSnick, Colts Director of Sales and Marketing.
"The team at Genius Sports has provided us with an enhanced game that further integrates our partner, Caesars Sportsbook, while providing fans with an interactive experience that tests their knowledge of the Colts throughout the season."
The NFL team's new 'Pick Six' game is available now through the Colts mobile app or online on the team's website.
Josh Linforth, MD of Media and Engagement at Genius Sports, commented, "We are excited about this latest work with the Indianapolis Colts, helping to create more immersive and interactive fan experiences within their official app."
As VanDerSnick discussed above, Pick Six aims to achieve more fan engagement, following in the footsteps of several other brands that have also launched interactive games in recent months.
Earlier this year, the PGA Tour and NBC Sports launched the game "Pick'Em Live", while FuboTV pioneered the integration of streaming games in June.
About Caesars Entertainment
Caesars Entertainment is one of the most recognized companies in the casino entertainment and sports betting industry, with a range of services and a strong US focus. The brand, founded in Reno, Nevada, in 1937, has grown through new resort development, expansions and acquisitions.
The company's resorts operate primarily under the Caesars, Harrah's and Horseshoe brands. The company's portfolio also includes Caesars Entertainment UK in the UK.
About Genius Sports
Genius Sports is an official data, technology and commercial company that powers the global ecosystem that connects sports entities, bookmakers and media groups.
The brand's objective is to defend an increasingly sustainable sports data market that delivers benefits to all parties involved – from the rights holder to the fan.