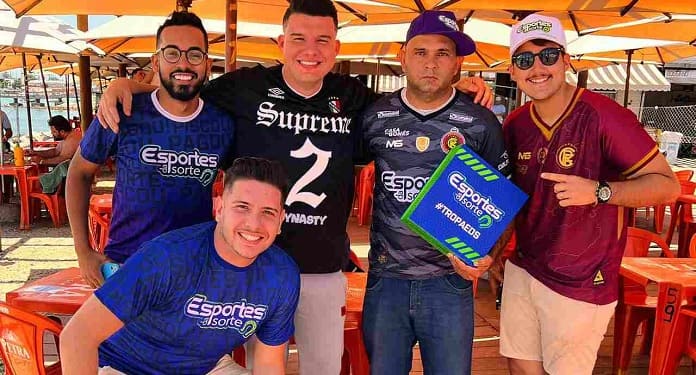 In recent weeks, the phrase 'Bora, Bill' has become a real fever on Brazilian social networks. The video, in which a narrator follows a football game in the floodplain and at various times releases the catchphrase referring to Bill Morais, resident in the city of Croatá, in the interior of Ceará, is close to hitting the mark of three million views on Youtube.
With such success, the cearense made appearances in football games and other events and now closed a relevant partnership. The region's floodplain team coach is the new partner of the sports betting house, Esportes da Sorte.
"We were very happy to be able to close this partnership with Bill. He is a good person, who has been growing absurdly with his influence and has everything to add to our brand. May it be a very successful partnership for both parties", said Daniel Trajano, commercial representative of Esportes da Sorte.
The agreement between Bill Morais and the betting industry company extends until the end of this year. According to the MKT Esportivo website, the parties chose not to disclose the amounts involved in the contract.
After the fame due to 'Bora, Bill', the amateur football coach managed to follow concerts at Rock in Rio, at the invitation of the music festival itself, and the confrontation between Flamengo and São Paulo, valid for the semifinal of the Copa do Brasil. Currently, the Ceará native is close to reaching the mark of half a million followers on social networks.
As a partner of Esportes da Sorte, Bill joins a select group made up of names such as Flamengo midfielder João Gomes, surfer and ex-bbb Pedro Scooby, influencer Deolane Bezerra and singer Nego do Borel.
About Esportes da Sorte
Esportes da Sorte is a betting site that offers sports betting as the main aspect, having a wide variety: football, basketball, volleyball, MMA, American football, ice hockey, cycling, handball, futsal, rugby and others.
The brand also has a page dedicated to live betting, providing more emotion and interactivity for its customers. In addition to various games like casino, virtual sports, live casino, eSports and more.