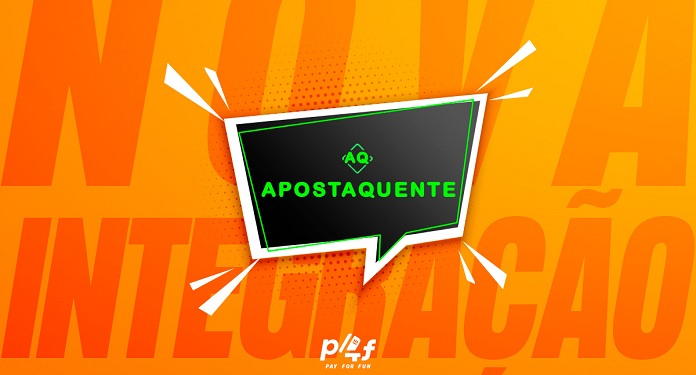 The Apostaquente platform is Pay4Fun's newest partner. The house, which offers sports betting and online casino, aims to provide the best and most daring experience for Brazilians. After all, this is a platform that presents a different approach, fun and very spicy.
The site provides a wide selection of sports betting with attractive odds covering numerous sporting events. Apostaquente's team of traders provides the best odds. You can bet on MMA, basketball, tennis, soccer, volleyball, among others.
In addition, the house works with the main competitions on the planet such as NFL, Euro, UFC, English Championship, Spanish Championship, Champions League and much more. HotBetter also has a variety of eSports bets.
The site has a lot of knowledge in the international market, valuing each country's favorite sports. Thus, the platform has complete coverage of numerous competitions with Brazilian participation such as Copa do Brasil, State, Libertadores, Campeonato Brasileiro, Copa America and many others.
Apostaquente also has a highly varied offer with titles from online casinos. After all, the site offers live casino, table games, scratch cards, video slots and more.
The house is distinguished by clear guidelines and the best statistics. Since bets can be placed before and during the event, it is possible to use the 'cash-out' option to receive the prize before the event in question ends.
In relation to sports betting, there is the opportunity to bet on a player, team, winning score, set and other situations. The bettor needs a few clicks to register, place the bet, and then just wait for his guess to turn into a jackpot!
Hilarious promotions available at Betting
The Promotional Actions and Bonuses of Hot Betting will surprise the player. They are certainly the most daring in the segment. In addition to awarding exciting prizes, the house ensures that the player's experience is humorous, joyful and very pleasurable!
The list of fun promotions includes the "Duplicate Your Cane", where you only need to register on the platform to win 200% in bonuses of up to R$2000 and 200 free spins. Another special promotion is the "Boladona Casino", where you can play Live Roulette, Live Blackjack or Live Hold'em, receiving 20% ​​back and a R$3000 bonus.
Pay4Fun is the best option to bet
To have fun on the Apostaquente platform, the best alternative is Pay4Fun! With Pay4Fun's eWallet, it is possible to make deposits and transfers of values ​​safely and quickly.
After all, Pay4Fun is a totally national organization, which understands the Brazilian customer like no one else. Therefore, the company has a live customer support 24 hours a day. The team is able to clarify any doubts and requests from customers.