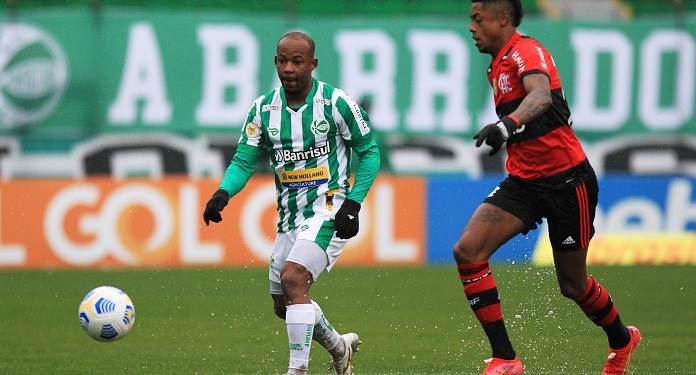 Juventude beat Flamengo 1-0, in Caxias do Sul, in a Brazilian Championship game played last Sunday, 28. The victory of the team from Rio Grande do Sul can be seen as the biggest upset in the last editions of Serie A. After all, the average bookmakers paid R$7.50 for every real invested in Juventude. While Flamengo, a big favorite, had odds of R$1.40 (on average).
Juventude's triumph yielded a considerable amount for players who believed in an unlikely victory. That's because Juventude rose from the second division to the elite of national football after 14 years of absence. In addition, the team was only in 14th position in the table, adding a single victory until the confrontation.
Flamengo, on the other hand, is the current two-time Brazilian champion and accounts for 60% of use in this Brasileirão, despite important embezzlements due to Copa América. Initially, Flamengo appears as one of the natural candidates to fight for the title of the national competition, while Juventude must fight to continue in Serie A.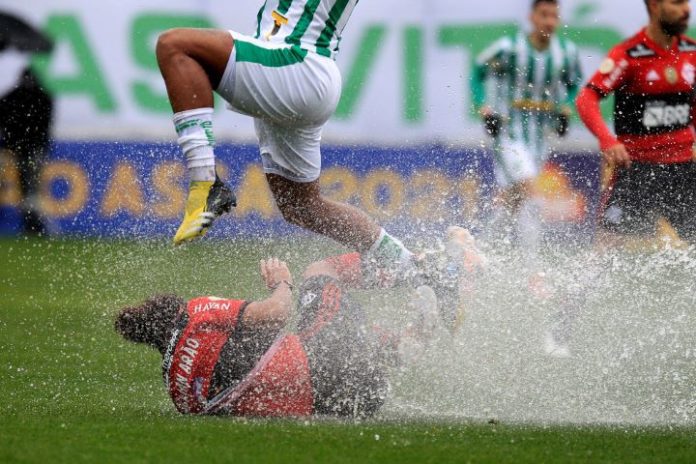 Juventude got the victory with a lawn in 'atypical conditions'
In a recent game against Juventude, coach Abel Ferreira made a point of praising the quality of Alfredo Jaconi's lawn. However, the confrontation with the Rio team took place in an adverse situation and with the field completely soaked. And this scenario ended up favoring the owners of the house.
The only goal of the match occurred in a Mateuzinho retreat for Diego Alves. But the ball landed in a puddle and Matheus Peixoto sent a shot from the angle without a chance for the opposing goalkeeper. From then on, the main team handed the ball to Flamengo, which was badly harmed due to the condition of the lawn.
Despite creating some good opportunities in the second stage, Flamengo was unable to reverse the disadvantage in the marker and was defeated in the clash. Thus, Juventude's victory must have been a unexpected surprise for sports betting sites.