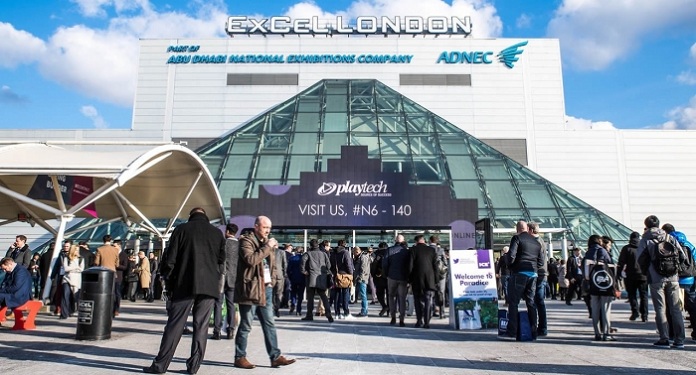 Clarion Gaming announced a Letter of Commitments, Cost Efficiency and Investments to help exhibitors maximize the business building opportunities available at ICE 2022.
Clarion's letter includes a freeze on the cost of exhibition space for the 2022 and 2023 events, discounted rates on IT costs, the removal of historical charges that were levied on booth construction, and the formation of an internal task force to help interested parties negotiate London hotel rates.
Company will invest £500,000 in new program
Clarion is also making a £500,000 investment in the 'Hosted Buyer Program' and introducing a '121 Match Program' that will arrange meetings at the fair with targeted buyers, courtesy of the ICE365.com platform
Clarion Gaming Executive Director Stuart Hunter said: "All of the truly significant industry-changing products and services have appeared, if not launched, at ICE. To consolidate the role played by ICE and to help stakeholders in these particularly challenging times, we are making a number of important changes and investments to ensure that 2022, a year of recovery and opportunity, begins at ICE."
Hunter added: "For 2022 and 2023, we are fixing the m² rate according to the 2020 program, thus eliminating average annual increases of around 5%. We are also removing historic fees for 'double-story' space at ICE, thus paving the way for brands to explore new design opportunities without incurring premium fees."
According to Clarion's CEO, "In the same spirit of providing the best possible value for our exhibitors, one area they asked us to look at was the cost of internet during ICE. We will then provide all exhibitors with a 10% discount on IT orders covering wired Internet and Wi-Fi hotspots. This discount will be introduced in 2022 and will remain in effect for years to come."
Clarion Gaming wants to expand ICE's brand reach
To help exhibitors and visitors during their stay in London, Clarion Gaming has established an internal task force and partnered with a new accommodation provider. During the testing phase of this new initiative, the team guaranteed affordable rates in London, negotiating discounts of up to 40%.
Hunter further stated: "We have always recognized the central importance of reaching a truly international market and the latest edition of ICE has managed to attract new buyers to London. To extend and build on this commitment, we are making an investment of £500,000 to work closely with our exhibitor base to define and determine new buyers, both geographically and vertically to increase the reach of the ICE brand."
He concluded: "This is just the beginning. As we move closer to ICE, I will seek to share more of the initiatives that will be incorporated as part of our commitment to providing the best possible experience and return on investment."