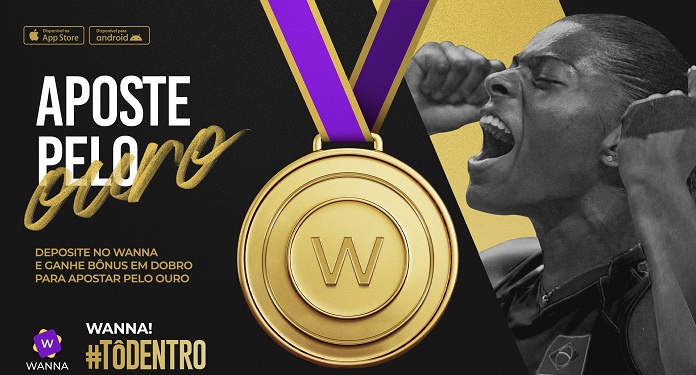 With the competition for the 32nd edition of the Olympic Games taking place in Tokyo, it is now practically impossible not to pay attention to what happens at the sporting event. Therefore, the online sports betting application, Wanna Brasil, launched a campaign to encourage sports enthusiasts.
The action, which began last Wednesday, 21, will run until August 8, when the Games come to an end, and it works this way: everyone — new and old users — who make the Wanna Bucks deposit (name of the App's official currency and worth one euro) receive double for fun.
However, new users will not be able to withdraw this bonus until they complete ten bets, of any amount. "The Olympics celebrates the union between peoples through sports. At Wanna, in addition to the common passion for the most varied sports", said Carson Coffman, CEO and one of the founders of Wanna, repeating the campaign slogan.
Coffman added: "We want our community to always be connected to the pleasure of individual betting, without stands or third parties as we're used to seeing out there. Bet for the gold!".
About Wanna Brazil
The application arrived on the national market just over seven months ago. The product, with no direct competition in the country, revolutionizes betting paths and helps to change the image of an increasingly common practice across the planet by breaking taboos.
The main aim of the developers is to be able to privilege the individual knowledge of their users in the online betting sector. The Wanna Brazil application is available on IOS and Android systems, on the App Store and on the Google Play Store.
In addition, users will soon be able to place bets on UFC events, electronic sports and even reality shows and political debates, increasing the product's reach and securing new fans for the gaming universe.