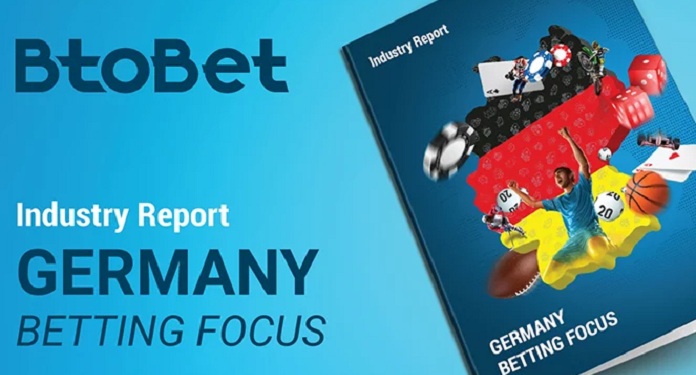 In its latest report, BtoBet analyzed how a new treaty for online poker and slot machines will impact the industry. The new gaming treaty will enter into force across Germany in the coming months and will bring about significant legal changes for online sports betting and casinos.
With the agreement, BtoBet said that Germany could become a major force in Europe's igaming industry, as well as solve any market problems. The report projects that online casino revenue in Germany will increase from € 2.2 billion in 2019 to € 3.3 billion in 2024.
The study also predicts that the market is expected to grow to € 18.2 billion in 2024, taking into account the effects of the pandemic. In addition, the company carried out its projections by analyzing the available data and observing the trends of previous years.
Germany has a population of 83 million, which is the largest in the European Union and 20% of Germans are said to participate in the gambling market. The country has a mobile connectivity of 134.7%, an increase of 1.6% in relation to January 2020, thus, the number of people with internet access rose 1.3%, reaching 78.81 million.
As a result, Germany has naturally experienced consistent growth in betting. Data published by the German Betting Association (DSWV) show how sports betting is becoming popular.
The country has recorded a consistent rise in this sector since 2014, when the total turnover in the sports betting market was € 4.5 billion. Then, in 2019, business flow peaked at € 9.28 billion, which fell slightly to € 7.79 billion in 2020 as a result of the pandemic.
About BtoBet
With 20 years of experience, BtoBet has become a pioneer in the iGaming and sports betting industry with a deep understanding of market requirements and anticipating the needs of bookmakers and operators.