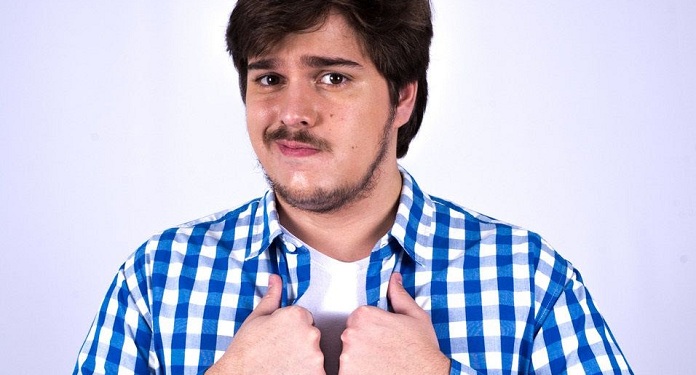 In the midst of the pandemic, internet use increased by 50% in the country, according to reports by the National Telecommunications Agency (Anatel). This growth has broadened the search for online entertainment. To present new attractions to the public, Bodog is promoting its second #VemDeCassino Webinar this Thursday (22), at 7:30 pm, presented by actor and comedian Lucas Salles.
Free of charge and online, the event intends to detail a very little content disseminated in the country: online casino. The objective is to present relevant data, showing that there is a way to have fun in a relaxed and healthy way at home. The webinar will also provide guidelines and strategies for games like Jackpot, Blackjack, Roulette, Bingo, Slots, among others.
The command of the conference produced by Bodog will be with Lucas Salles. After working in TV, cinema and theater, Lucas became known when he joined the CQC team in 2014 and 2015. The following year, he migrated to Pânico Na Band. Nowadays, he lives in Orlando, Florida, and has adopted the casino as one of his hobbies.
During the virtual event, he will play on Bodog's Evolution platform, with live dealers. "I have always been passionate about this fantastic world of casinos," said Salles.
He continued: Because of all this love (and also the knowledge acquired), Bodog called me to introduce participants to the latest and most modern online casino. I want to share everything I have learned from experiencing physical casinos and show that it is possible to travel to Las Vegas even without leaving home ".
VemDeCassino: Bodog seeks to present online casinos to Brazilian audience
Developed by Bodog, the second edition of the online event, #VemDeCassino wants to offer a channel for exchanging experiences and knowledge on the topic. To follow the attraction, just access the platform and fill out the registration form.
In addition, Bodog stresses that online casino games are yet another mode of virtual fun with which you can earn money, only that they should not be viewed for this sole purpose. During the webinar, Lucas Salles will also reinforce the importance of responsible gaming.