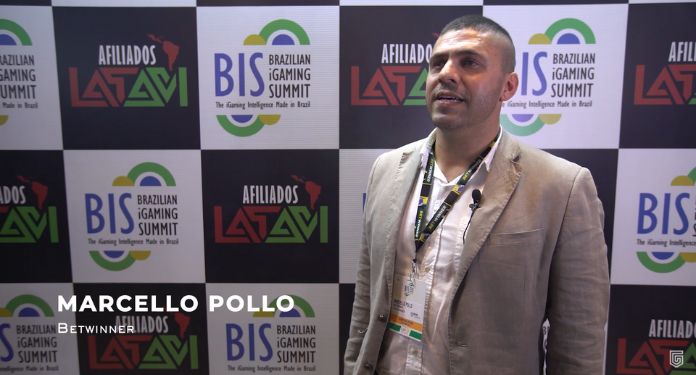 The Brazilian iGaming Summit (BiS 2022) ended this Wednesday, 29, and provided great debates that, in fact, will help to structure the Brazilian betting, iGaming, lotteries and affiliates industry. With high-level debates, the main betting event in the country addressed topics of interest to the national and international market.
Betwinner's Affiliate Manager, Marcello Pollo participated in the event and gave an exclusive interview to the iGaming Brazil portal. In the conversation, he talked about the success of the event: "People are talking a lot about several businesses and for us it is being super important, with several contacts for the company's growth. I think it's spectacular, a success".
The executive stressed that the event was full of opportunities for networking and, in addition, spoke a little about Betwinner's recent operations and plans.
"Betwinner started this year with a stronger operation within the Latam market and we are developing a very important commercial work"
"We are thinking of exponential growth in the Latam market, our team is very competent and very strong. In a short space of time we will be in a prominent place in the market", added Marcello.
In addition, the Affiliate Manager mentioned the work being done in the affiliation area: "We are doing a very different affiliation work, our team is already composed of 4 affiliation managers. For the second semester we will have very important things" .
Watch the exclusive interview with Marcello Pollo, from Betwinner