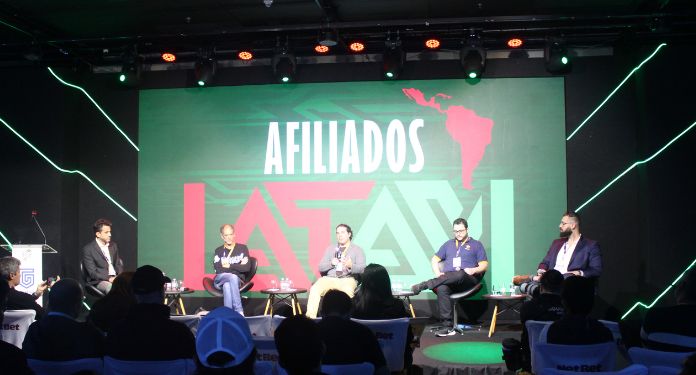 The exclusive day dedicated to Afiliados Latam, an event created to give light to this great affiliate market. In its first edition, the event was a public success, having been massively prestigious by the iGaming industry.
The great success of Afiliados Latam, which took place throughout Thursday, 30th, at Espaço Boulevard JK, was due to the great participation of the Sports Betting, eSports, Bingos and Lotteries sectors, which filled the auditorium and the space destined to the stands during the day.
The same environment that hosted the intense program of the BiS 2022 (Brazilian iGaming Summit) two days earlier, today hosted celebrities such as the former football player of the Brazilian team, Zico, who participated in the opening lecture, together with the president of the event, Alessandro Valente, where he spoke about his sport and social inclusion project. Zico also said that he believes in the regulation of games and casinos in Brazil, "after all, it is fun and not an addiction."
Soon after, other recognized names in the sector, such as Newton Cardoso (Federal Deputy), Léo de Biase (BBL), Newton Fleury Jr (Cartola FC), Florencia Brancato (Pinnacle), Yudi Osugui (Super Affiliates) and Fabio Bampi "Nettuno " (youtuber), were in lectures and panels on various topics, at different times, encouraging debate and new ideas.
After so much anticipation, the most awaited event of the year in the iGaming, lotteries, bingo and sports betting sector, Afiliados Latam, ended its first edition with a positive balance and a farewell cocktail, in the same place, hoping to repeat the formula in the year next.
Alessandro Valente, president of BIS and Afiliados Latam, gave the opening and closing speech, emphasizing that it is necessary to believe in Brazil in terms of betting and affiliation, due to the great potential of our country.
He also thanked everyone for their participation and collaboration, especially the sponsors, companies and all the team present.