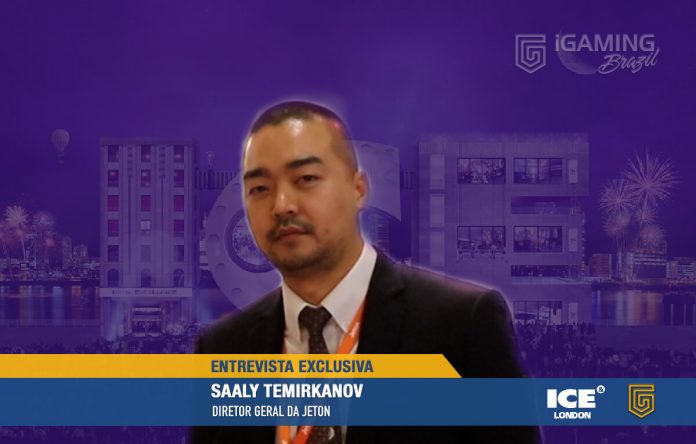 After the hiatus last year, ICE London 2022 took place again at ExCeL London last week, providing the reunion of the international gambling industry. iGaming Brazil covered every day of the event and conducted exclusive interviews with the main names present, such as Saaly Temirkanov, general director of Jeton.
The company, which operates in the electronic payments and financial transactions segment, is focused on the online marketing market and will promote specific actions for Brazil in the coming months.
As mentioned by Temirkanov, the group believes that Brazil is one of the most relevant markets worldwide and intends to explore business opportunities in the region. The executive also revealed that he is following the progress of the proposed regulation of the gaming sector and that Jeton is willing to work with players that are duly authorized to operate in the country.
In addition, Saaly Temirkanov reinforced that ICE London came at an opportune time to reconnect and provide new perspectives for the global industry after a challenging period due to the effects of the COVID-19 pandemic.
It should be noted that Jeton develops products to meet the needs of its customers, allowing the user to manage all their activities from their phone. Jeton's primary objective is to ensure fraud-free online payments.
Check out the exclusive interview with Jeton General Manager Saaly Temirkanov