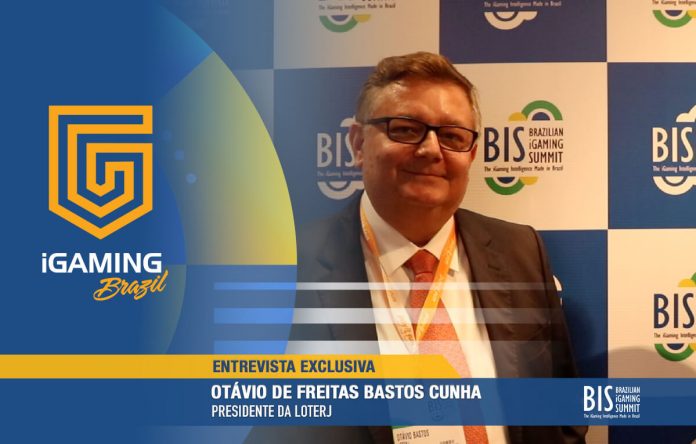 The city of São Paulo hosted the only face-to-face meeting focused on the sports betting, iGaming and lottery market in Brazil in 2021. The first edition of the Brazilian iGaming Summit (BIS) – The iGaming Intelligence Made in Brazil – was held in early December and gathered industry giants in panels, lectures and exhibitions.
Promoted at Espaço Boulevard JK, Edifício International Plaza, BiS 2021 has gone down in history as the biggest event in the organized betting and gaming market in Brazil and its second edition has already been confirmed for the middle of next year.
With national and international players attending the convention, the Rio de Janeiro State Lottery (Loterj) was also duly represented.
Loterj's Chief Legal Adviser, Marcello M. Corrêa participated in the panel "Lottery Regulation in Brazil: Expectations and Perspectives" on the first day of BiS 2021, while President Otávio de Freitas Bastos gave an exclusive interview to the iGaming Brazil portal.
Otávio de Freitas Bastos was named president of the Rio de Janeiro State Lottery in November by Governor Cláudio Castro, replacing Oswaldo Luiz Pacheco Ribeiro. Still familiar with the new challenge, he said he was honored to assume the role and that he will work so that Loterj continues to follow the evolution of the market, always aiming to occupy a prominent place in Brazil.
He also made a point of valuing the chance of meeting players from Brazil and abroad during the first edition of BiS, as well as checking the real interest of these brands in the domestic market. Therefore, the president of Loterj recognized that the country needs to do its 'homework' and take advantage of this window of opportunity in relation to the games market.
Check out the exclusive interview with the President of Loterj, Otávio de Freitas Bastos