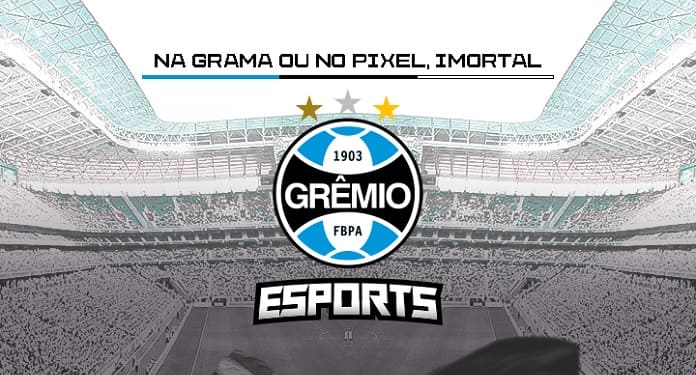 Grêmio will also begin to be represented on virtual pitches. The universe of electronic sports will now have the club always present, through Grêmio Esports.
In an unprecedented partnership, the management of this new challenge will be carried out by SPQR Brasil Team, one of the main FIFA organizations in South America. In an agreement signed, the company will now have the license for Tricolor's rights for the new sport.
With the aim of seeking great competitiveness in EA Sports FC, Grêmio Esports announces the player Henrique "Zezinho" as a major reinforcement. With spells at Benfica, Real Valladolid and DUX Gaming, Zezinho was champion of the FUT 20 Champions Cup and the Supercopa eLaLiga Cup 2023.
Another important reinforcement for Imortal is Felipe "Alabinha", he was FIFA 21 Playoff South American Champion, FIFA 21 Global Series Champion – Xbox One: South America Qualifier, World Top 4 of the FUT 20 Champions Cup in Paris, and one of the 32 best players from around the world during the FIFA eWorld Cup 2021.
The SPQR athlete will join Grêmio for the next competitions. The team will also feature Lucas Miguelles, who was top 3 in the FIFA 21 Global Series – South America Qualifier #4. Technical coordination will be carried out by coach Iury Vianna, who has collected excellent results since 2020.
Project expansion
Grêmio Esports plans to expand its operations to other sports in the future, such as Counter-Strike 2, Valorant, League of Legends, Free Fire, Rainbow Six Siege and other games. The objective is to bring the cooperative and fighting spirit to electronic sports, a sport that thrives on remarkable stories.
For the Team CEO Márcio Ramos, Grêmio's entry into this market indicates the institution's determination to diversify its business fronts, integrating a niche that continues to expand, in addition to the possibility of attracting new fans, uniting the virtual field with the real one.
"Recent research indicates that 74.5% of people in Brazil are fans of electronic games, with the main age group being around 25 and 34 years old. A diverse audience with important consumption potential that is of interest to clubs that are part of the gaming market in the country".
"For Grêmio, in addition to becoming a new source of possibilities that must be well used, it also serves to form new fans and attract even more attention from the already established fans, passionate about Tricolor", added the executive.
The project's CEO, Rodrigo Fioravante, stated that this is an opportunity to build a special legacy with the colors of the tricolor. "Grêmio has beautiful and unique stories in football."
"This is the time to expand these stories and build a legacy in electronic sports with an experienced team that knows what needs to be done. Pioneering and innovation are in Grêmio's DNA, we believe that this project will greatly contribute to the future of the club", added Fioravante.
Contract has a five years duration
The contract between SPQR Brasil Team and Grêmio lasts for five years, with automatic renewal for another five seasons, according to pre-established goals. The project will be monitored jointly by club officials.
Grêmio Esports will seek its own sponsors and partners, becoming a self-sustainable sport that will not depend financially on football.
Grêmio Esports will be present in the qualifiers and disputes of the first EAFC competitions on Playstation 5.
About Grêmio Esports
Founded in 2023, Grêmio Esports is the official electronic sports team of Grêmio, one of the largest and most traditional football clubs in Brazil.
The team will work in different ways to bring Tricolor's immortal spirit to the digital scene, always seeking excellence, passion and innovation.