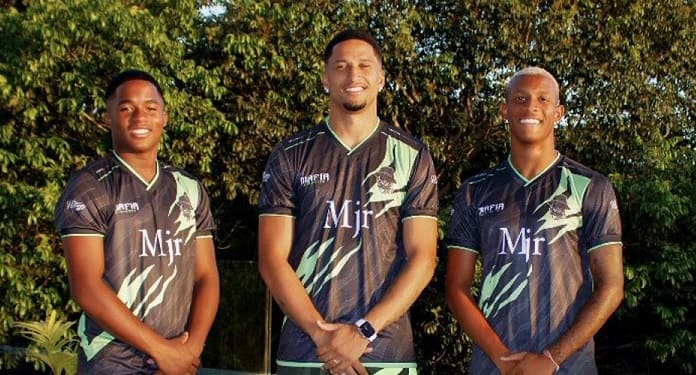 Electronic sports are gaining more and more relevance and attracting investors from the most varied segments, including football. Three Brazilian football players decided to ally themselves to launch a new Free Fire team.
Defender Murilo Cerqueira Paim is the creator of the new eSports project, also counting on the support of his teammate from Palmeiras, striker Endrick and midfielder Danilo dos Santos, who has just finalized his transfer from Brazilian football to Nottingham Forest, from England.
The trio founded 'Strong', an organization dedicated to joining Garena's battle royale scene. "Hey guys, this is Murilo, a Palmeiras player. The new Free Fire team is in the area. I am very happy to come here and tell you this. That's it, I'm very happy. The team is already formed", said Murilo.
So far, the team has presented Coach DK and the player Silva, just 15 years old, who already has passages through relevant teams such as: ALLBANK, SHOX, OCLA AJF and K9. He arrives to reinforce the Line Emulador Elite. "Current champions of the GSC Challengers League, the child prodigy is Rush and his weapon of choice is the Mag-7," reads the official statement.
"We are looking new! 2023 started now and we arrived with this bomb. Now we have 3 Founding Partners Murilo Paim, Danilo and Endrick! If you thought Mafia eSports was strong, with "Strong eSports" we are going to show that we can be even more, literally!", noting that Murilo was already involved in the competitive Free Fire segment with Mafia eSports, but chose to expand the project and include the two professional colleagues.
Having worked in the eSports sector, Gil Paim will be the CEO of the Free Fire team
According to the official profile of the new Free Fire organization, Gil Paim – brother of defender Murilo – will be the CEO of the team. He has experience in the segment, working in Mafia eSports.
"For every start of Free fire organization, you have to have a thinking head, you have to have that person who takes it off paper and puts it into practice, that person who believes it will work and will do everything to work. That person is Gil Paim, brother of Murilo Paim, and also CEO of MAFIA ESPORTS! Sometimes in the role of influencer also because men are different! Gil is always looking for improvements for our organization and looking for team growth within the professional eSports scenario".