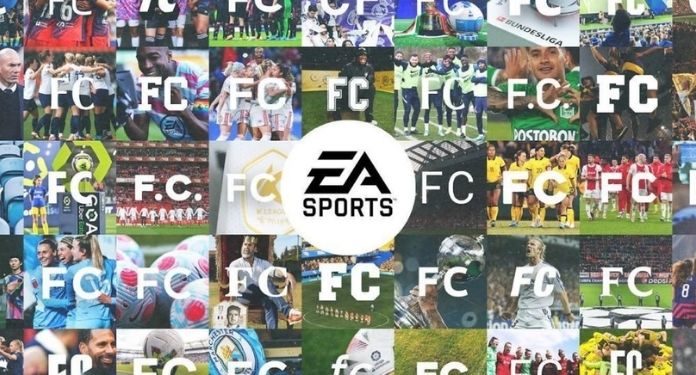 It was announced last Tuesday, 10th, that 'FIFA', Electronic Arts' (EA) football game franchise, will be renamed 'EA Sports FC'. This change will take place due to the end of the long partnership of almost 30 years between the sports entity and the developer.
"EA Sports FC" will take over from "FIFA" starting next year, with EA promising more details and information about the series' future in eSports and casual games later this July. The developer also confirmed that it will release its last "Fifa" in 2022.
Developer Executive Vice President Cam Weber made a statement about the change: "We are committed to ensuring the next FIFA is the best ever, with more features, game modes, World Cup content, clubs , leagues, competitions and players than any previously released FIFA".
Despite this change, the developer stated that much of the franchise remains the same. Weber said, "Everything you love about our games will be part of 'EA Sports FC' — the same great experiences, modes, leagues, tournaments, clubs and athletes will be there."
EA commented on the possible change in October 2021. The partnership between the company and the largest entity in world football has been going on since 1993, when the franchise began with "Fifa International Soccer".
FIFA's plans to compete with 'EA Sports FC'
Because of this breakup, it will be the first time that FIFA will release new football games developed with third party studios and publishers.
The football entity intends to offer games as early as the third quarter of this year, with the aim of preparing fans and promoting virtual experiences around the Qatar World Cup.
Gianni Infantino, FIFA President, commented on the creation of the new game: "I can assure you that the only authentic and real game, which bears the FIFA name, will be the best available to football players and fans. The FIFA name is the only global and original title. Fifa 23, Fifa 24, Fifa 25 and Fifa 26, and so on. The constant is the Fifa name and it will remain forever and remain the best".
"Fifa's strategy is to ensure that we can make the most of all future options and ensure a wide range of products and opportunities for players, fans, member associations and partners," concluded the president.
FIFA plans to release a name for the new game later this year. The game will feature the men's and women's World Cup competitions in one edition for the first time.