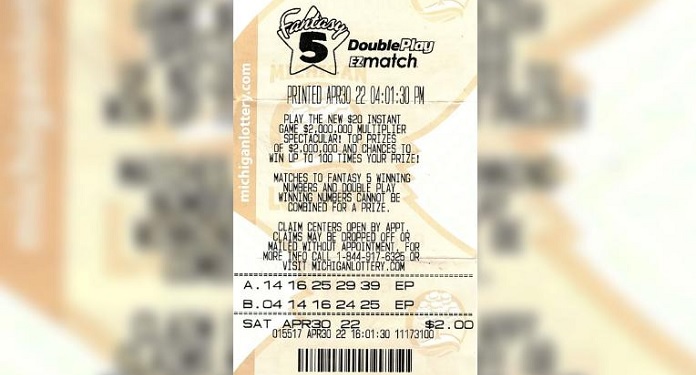 A gambler from Michigan, in the United States, was positively surprised when he came across a lottery ticket left in his wallet estimated at 242 thousand dollars, about R$ 1,242,000.00 at the current price.
The unnamed winner picked up some Fantasy 5 jackpot tickets on April 30 at a gas station. "When I was cashing out at the gas station, I saw that the Fantasy 5 jackpot was over $200,000, so I decided to buy it," the winner told local media.
However, he revealed that he forgot the tickets after a few days. "I forgot I bought the tickets until I saw them in my wallet a few days later," he admitted. "When I checked the winning numbers on the Lottery app, I couldn't believe my eyes," he said.
In addition, he decided to double-check the scores on the lottery's official website to confirm his win. "I decided to log into my computer and check the numbers on the Lottery website to make sure there wasn't a glitch in the app. When I confirmed the numbers a second time and saw that the winning ticket was purchased from Clawson, it finally dawned on me that I won."
According to a report by Istoé Dinheiro, the American is 65 years old and intends to use the amount obtained with this award to help his grandchildren pay for college and save a part for his retirement.
New Brazilian lottery
It is worth remembering that the Brazilian lottery sector recently presented a novelty with the launch of +Milionária, the new lottery modality of Caixa Econômica Federal (CEF). Betting began on May 2. The first contest is scheduled for May 28, a Saturday.
The new lottery will offer a minimum prize of 10 million reais every Saturday. +Millionaire has a minimum bet of 6 reais. The bettor must select six tens in matrix I (numbers from 1 to 50) and two tens in matrix II (clovers from 1 to 6) of the game shuttlecocks. The bettor must match all six tens and the two selected clovers.