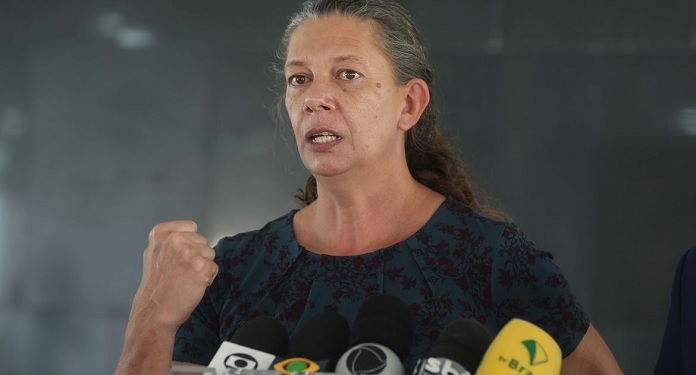 Current Minister of Sports, former volleyball player Ana Moser is dealing with a controversy with the electronic games segment: are eSports sports or not? As a federal authority, she does not consider it a sporting activity, but a form of entertainment.
In a recent interview with the program Esporte Espetacular, on TV Globo, Ana Moser touched on the theme again: "Today, effectively, it is not sport. This is a process that is independent of me."
"Within the phenomenon, the sports area has a format that has the issue of movement. Sport is movement, this is a biopsychosocial phenomenon, and bio is very important. As a scientific, biological phenomenon, it has movement", he added.
Are eSports sports? IOC overcomes debate and begins to open up to the segment
The International Olympic Committee (IOC) is changing its stance and granting opening within the Olympic program, gradually including electronic games.
"E-sports are still new in the West. They have already appeared more than once in the Asian games, with the right to medals. The Olympic movement gave in a little to the pressure of electronic games", said Guilherme Vieira, member of the USP Olympic Studies Group and eSports and education researcher, to Portal G1 and reproduced by Metrópoles.
"Although many expected breakthroughs at the Tokyo Olympics, there was nothing relevant. Now, there is speculation about a possible advance in the e-sports agenda at the Los Angeles Olympics in 2028, a region closely linked to technology and the development of these games," he added.
According to the expert, the IOC has already overcome any debate related to this agenda. If eSports are sports or not, it doesn't matter so much which organization defines it, since it is focused on the continuity of the Olympic Games in the long term.
For this reason, three modalities (skateboarding, surfing and climbing) with an appeal to a younger audience debuted in the last edition and breaking will be in Paris-2024. "The fundamental idea is to attract the young public and integrate them even more into the event. Not to mention the leap in audience that comes with it", concluded Vieira.
IOC expands event dedicated to electronic sports
It is worth remembering that the International Olympic Committee recently presented nine games that will integrate the Olympic Esports Series 2023, an electronic sports event whose decisions will be made, for the first time in person, at the Olympic Esports Week, in Singapore, from June 22 to 25.
The advertised games are virtual simulators of traditional sports and/or involve physical activity. The Olympic Esports Week will feature, in addition to the Olympic Esports Series finals, technology exhibitions, demo games and expert panel discussions. The full schedule will be announced in April.