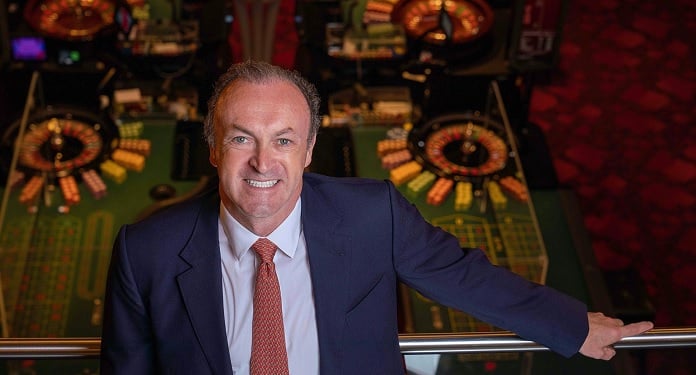 Simon Thomas, the CEO of Hippodrome Casino London and gaming personality, accepted the invitation to become the first ICE London ambassador from September 2021 to August 2022.
In a press release, Stuart Hunter, general manager of the games division of Clarion Events, organizer of ICE, stated: "We created the Ambassador role to ensure brands remain vigilant and responsive to the business needs of all sectors in our community".
"Prominent names from the gaming world will be invited to become ambassadors for ICE London, ensuring the presence of diverse people, roles and backgrounds to assess our strategy and get to know the industry as widely as possible," he added.
Stuart Hunter further stressed that Simon is the ideal ambassador for ICE London. "His interpretation of the new casino law over a decade ago has led to a new style of casino in the UK, which has placed the industry solidly on the world map. He has deftly combined his game with an unrivaled entertainment and hospitality offering in the industry. All in one place that employs over 600 people and has become a key component of the wider tourist experience in central London."
Clarion's director stressed that "he has become the voice of London's West End as he regularly appears in national and international news, speaking on behalf of the industry. Simon's experience as a former president of the National Casino Forum, a former president of Bacta and a member of the Bingo Association's policy-making committee will be invaluable," he concluded.
Trajectory of the first ICE London ambassador
Simon Thomas was also keen to express himself: "Due to my family's history in the entertainment and games industry, I grew up attending what was then ATEI and later became ICE London. I look forward to this new challenge as an ambassador and to work with Stuart and the Clarion Gaming team".
According to his LinkedIn profile, Simon Thomas started as Managing Director of Thomas Estates, a company dedicated to the UK bingo and entertainment industry. Today, he serves as CEO and majority shareholder of Hippodrome Casino, a major casino and entertainment complex.
Thomas was the youngest president of the BACTA trade association and currently serves on its committee. He was Chairman of the Board of Directors of the National Casino Forum and maintained relations with the Government, with deputies, with the Gaming Commission, with the Department of Digital Technology, Culture, Media and Sports (DCMS) and with the Department of Treasury.