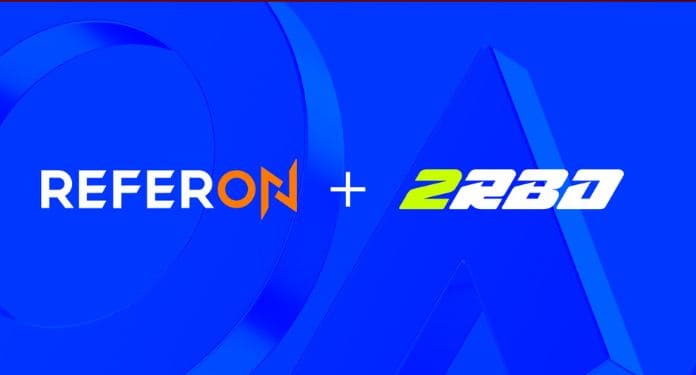 ReferOn, the next-generation affiliate management system, has partnered with 2rbo Affiliates, a rising star on the affiliate marketing scene.
As part of this cooperation, all seven 2rbo brands (and their SGA and DGA counterparts) – Betinia, YoYo Casino, CampoBet, Malina Casino, LightCasino, Cadabrus and Zulabet – have been seamlessly integrated into the ReferOn platform.
ReferOn has already stood out for its mastery in handling affiliate programs with great efficiency.
The user-friendly interface can bring together statistics from multiple brands into a single "master" dashboard, ensuring agile management of performance metrics and commission allocations.
Notably, ReferOn's robust rewards engine streamlines the rewards management process for all customers.
Setting new benchmarks, ReferOn provides exceptional tracking capabilities that offer deep insights into affiliate campaign data.
This provides a bird's eye view of all tools employed by the affiliate, while allowing administrative users to easily manage payments and invoices across all accounts.
The system's standout features include full data transparency through widgets, filters, and multi-layered statistics.
Gaming Partnership
In this partnership, users can benefit from sophisticated dashboards that synthesize this extensive data, with the ability to export detailed reports tailored to their specific needs.
David Harris, Product Manager at ReferOn, commented: "We are excited to extend our platform to 2rbo Affiliates."
And he says: "Our vision is aligned with theirs and together we believe we can redefine the standards of affiliate management. This is great proof that yet another affiliate program has chosen ReferOn as their affiliate platform of choice. "
Jonjo Walsh, Affiliate Manager at 2rbo Affiliates, added: "The transition to ReferOn is a pivotal moment for 2rbo Affiliates."
He concludes: "We look forward to all the state-of-the-art functionality it brings, ensuring our partners receive the best in affiliate management."
About ReferOn
The ReferOn state-of-the-art affiliate management system is a cutting-edge solution for optimizing your affiliate marketing program.
With advanced features like dynamic reporting, interactive dashboards, robust rewards, media tracking, API reporting, and a customizable ad serving platform, ReferOn delivers unparalleled efficiency, while its intuitive interface and flexible settings make working incredibly easy and satisfying. .