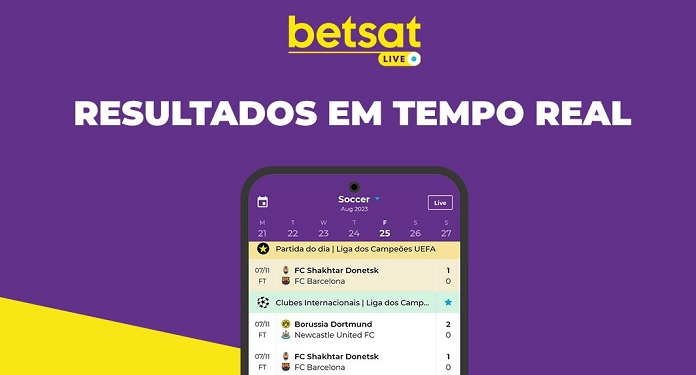 The immersive sports betting journey has an added dimension at Betsat Live. Available for Android and soon on iOS, the Betsat app was designed to entertain those who follow football around the world and provide in-depth information to those who like to use a lot of data to improve their choices in the odds of the rounds.
Betsat Live is structured based on the real time of the games. A dynamic and comprehensive experience, with information from more than 70 competitions around the world.
Champions, Premier League and other important leagues on the global stage are highlighted along, of course, with the Brasileirão.
In addition to live results, Betsat Live offers detailed team and player statistics, which provides valuable insights for bettors.
The championship tables are also highlighted, so that users can check the teams' trajectory throughout the season and can better evaluate investment options in the round.
The Betsat app has two valuable features for making real-time decisions: personalization and notification.
The user chooses which teams to follow and whether they want to be notified about any news or changes in the game scores. A true gold mine in the palm of your hand, anywhere, at any time.