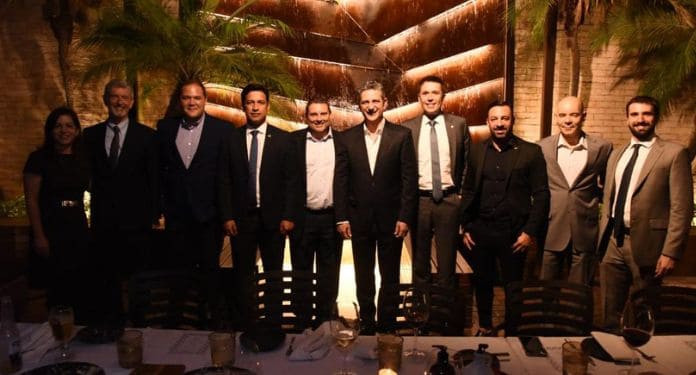 The ANJL, the Associação Nacional de Jogos e Loterias, an entity created to encourage the regulation of sports betting and protect sportsbook and lottery operators in Brazil, was officially launched this Wednesday, March 15th, in a closed ceremony and exclusive in Brasilia, in Lago Sul.
The event was attended by Secretary Sérgio Mansur, deputies Daniel Freitas, Felipe Carreras, Pedro Paulo and Senators Rogério Carvalho and Rodrigo Cunha, as well as businessmen such as the President of BIG Brazil André Feldman, Marcos Sabiá, CEO of Galera.bet, between others.
André Feldman, CEO of BIG Brazil, said that: "in the short term, the association aims to contribute and help so that we can have the regulatory framework and be in a regulated market in the shortest possible time and that the Government identifies the association of a direct way and as a way to deal with regulatory matters directly with the largest possible number of companies interested in the regulated market."
For Marcos Sabiá, from Galera.bet, who was also present at the opening dinner, "the main objective is not only to allow the collection of taxes, but also to have a definition of clear rules for the operation of companies in Brazil".
"Galera.bet, since the beginning, has positioned itself in favor of the regularization of sports betting in Brazil and is doing everything in its power to advance the measure. It also advocates for the market developed under the principles of responsible gaming, in addition to having an area dedicated exclusively to integrity and compliance issues", adds Sabiá.
And according to the definition of its creators: "The ANJL is committed to seeking an ethical, transparent and constructive dialogue between the gaming and lottery sector and society as a whole, promoting good integrity, governance and compliance practices, such as responsible gaming, financial fair play , protection of user data and prevention of illicit practices in the market."