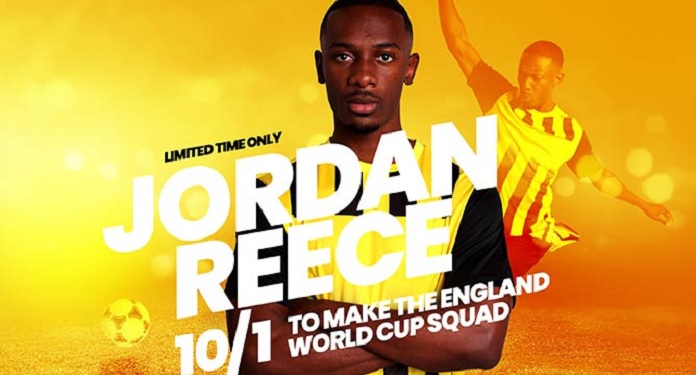 As the World Cup approaches, English fans are eager to know which players will be part of Gareth Southgate's England squad.
However, one player not in the call-up is Jordan Reece, not because he isn't good enough to play for the national team, but because he doesn't exist.
AceOdds Experiment
As part of a safer gaming campaign, AceOdds created a fake Football Manager football player and put him in contention for the England national team, with 5,000 trying to bet on him. AceOdds placed odds of 10-1 on the striker doing a sort of experiment to see if anyone would place a bet on him.
A recent survey, which found that 69% of people bet on teams and players they don't know, appears to have been backed up by the 5,000 people who bet on Jordan Reece to be part of the England squad in Qatar.
Meanwhile, one in five punters in Britain said they spend less than five minutes researching what they are betting on. Of course, while the fact that 5,000 people have bet on a player that doesn't exist is fun, what AceOdds has shown is deeply serious.
After Safer Gambling Week recently ended in the UK, AceOdds has further shown that problem gambling is a significant challenge in the UK – although steps are being taken to prevent people from having problems with excessive gambling.
So, whichever English team is called up for the World Cup, it won't feature Jordan Reece – a name AceOdds took from the Football Manager game, with the image coming from a male model based in Chesterfield.
Official call-up of the England squad for the World Cup
The list of English players for the World Cup was announced this Thursday, 10. England is in Group B alongside the United States, Iran and Wales. The debut will be against Iran on November 21.
https://twitter.com/England/status/1590705547057111040