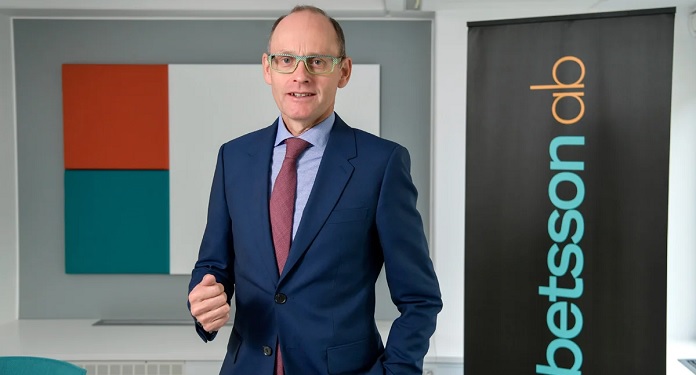 Betsson is celebrating its "best quarter ever" following third quarter revenue of €200.3 million ($199.6 million). This represents an 18% increase over the previous year, with an organic increase of 35% for the brand.
Casino revenue saw a reasonable 8% growth, although sports betting rose even more in the period, with a 45% rise and a sports betting margin of 8.4%.
Elsewhere, operating income rose 21% to 38.4 million euros, with net income rising to 32.6 million euros; operating cash flow was €38.5 million. Total active customers increased 7% to 1,056,400.
CEO celebrates expressive numbers of Betsson AB in the third quarter of 2022
Betsson AB CEO Pontus Lindwall analyzed the period: "We saw continued positive development during the third quarter with high growth and profitability for the group as a whole. Betsson posted new records for revenue and operating profit, driven by sports betting and casino".
"Organic growth was 35% compared to the corresponding quarter of last year, again driven mainly by the Latin America and Central and Eastern Europe and Central Asia (CEECA) regions," added Lindwall.
"Another growth factor in the quarter was the high volume of sports betting, in part due to the early start of European football leagues in August, due to the upcoming FIFA World Cup in the months of November and December. I am particularly pleased with the high overall growth given that we have not had any revenue from the Netherlands, where our license applications are still being processed."
Furthermore, the CEO added: "We are excited for the remainder of the fourth quarter and the Football World Cup, which has a good chance of becoming the biggest sporting event of all time for Betsson."