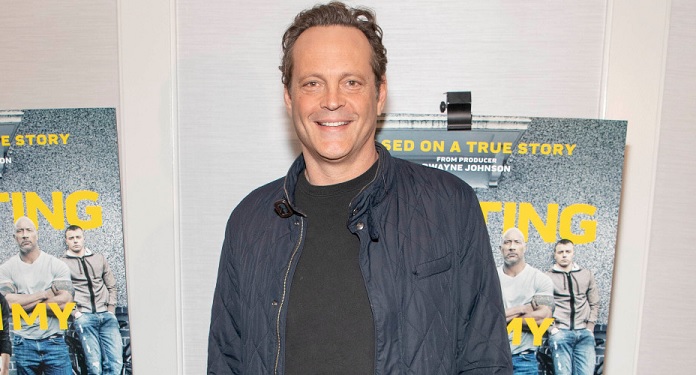 Caesars Sportsbook & Casino, a division of Caesars Entertainment, Inc., has announced actor Vince Vaughn as a new partner. Taking on the role of Sultan of Slots and Ruler of Roulette, 'Prince Vaughn' will appear in upcoming marketing campaigns, promotions and social media content. Additionally, Vaughn will be an important part of experiences and events for Caesars Rewards members going forward.
"Vince Vaughn is the ideal 'prince' of our iCasino brand," said Sharon Otterman, Chief Marketing Officer at Caesars Digital. "Prince Vaughn represents the entertainment and experience our customers have with our app."
Prince Vaughn will make his first appearance in the "Full Caesar" ad, alongside actor and comedian JB Smoove and the legendary football family, the Mannings (Archie, Cooper, Eli and Peyton). The commercial features the group having a "typical" experience at Caesars: enjoying a Caesars Rewards meal with friends and family.
"Working with Caesars is special to me," said Vince Vaughn. "With my long history of love for Las Vegas and gaming, I'm excited to be a part of the family."
Vaughn will highlight the Caesars Sportsbook & Casino app's integration with Caesars Rewards, its easy-to-use features, fast payouts and ways to enjoy classic and new casino games including Slots, Roulette and Blackjack.
This partnership continues the relationship established between Caesars and Vaughn through their affiliation with the World Series of Poker (WSOP). A poker fan, Vaughn most recently served as the WSOP 2022 Master of Ceremonies on the Las Vegas Strip.
About Caesars Sportsbook & Casino
Caesars Sportsbook & Casino is currently available in 27 states and US jurisdictions – 19 of which are mobile and five of which offer iGaming.
Caesars Sportsbook operates the largest number of retail sports betting in the United States and is the only app that rewards its fans through its customer loyalty program, Caesars Rewards.
As it expands into new markets, the Caesars Sportsbook & Casino app continues to provide access to best-in-class responsible gaming tools, including deposit limits, spending limits, daily time limits and wait time limits.