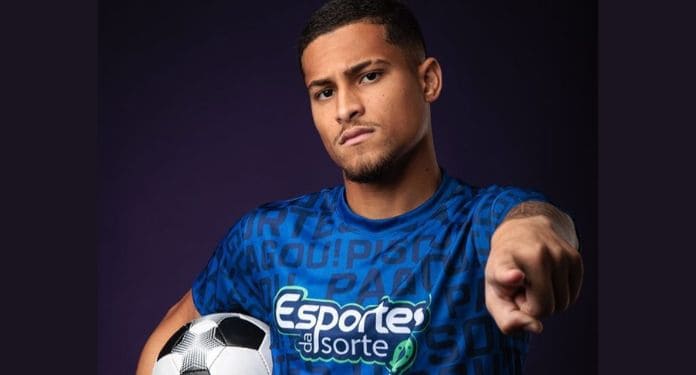 In a great phase as an absolute starter at Flamengo, João Gomes, this year, has already equaled the number of matches in 2021 with the club's shirt. In addition, the young talent is standing out beyond the pitch as well, as he closed a major sponsorship with sportsbook Esportes da Sorte.
Alongside names like Nego do Borel, Pedro Scooby, Matheus Fernandes and Deolane Bezerra, João will join the team of ambassadors for the betting brand. The midfielder, who has been in Flamengo's professional squad since 2020, reached the mark of 44 games in the season, thus accumulating 102 games for the Rio de Janeiro team.
Esportes da Sorte is a betting site with several entertainment options. The sports betting offer is the main aspect of the brand and has a wide variety such as: football, basketball, volleyball, MMA, American football, ice hockey, cycling, handball, futsal, rugby and others.
The brand also offers a page dedicated to live betting, which provides more emotion and interactivity for its customers. In addition, the operator has several games like casino, virtual sports, live casino, eSports and more.
The growth of Esportes da Sorte in Brazil
Recently, Esportes da Sorte closed a partnership with Control+F5. The agreement was carried out with a focus on the growth of the betting brand on the national scene which, despite not being completely regulated, has extremely positive projections for the future.
With that in mind, the operator has already started to position itself on the Brazilian scene, carrying out agreements and partnerships with various influencers and personalities of the national sport.
The sports betting sector should be fully regulated in the year 2023, as this year the presidential elections ended up being the main priority of politicians and governments, leaving the debates about betting aside.