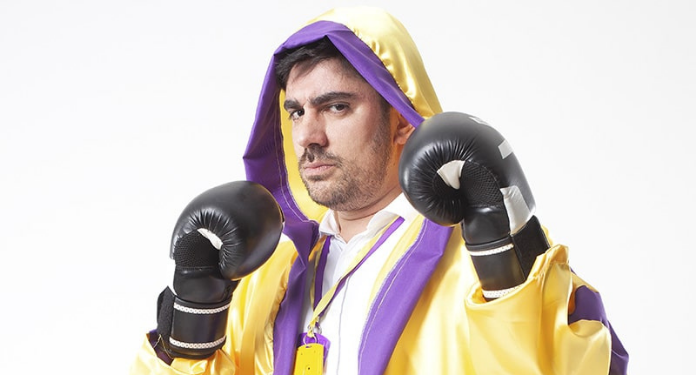 One of the most famous figures in national comedy today and announces his passion for the sport. Comedian, screenwriter and actor Marcelo Adnet was named "Shirt 10" in the advertising campaign for the Wanna app, a social network specializing in sports betting.
The 30-second clip, produced by Agência LVL, was released last Friday, the 25th, on closed television channels, such as ESPN Brasil, Band, Fox Sports, Sportv and TNT, as well as online media. All content will also win the app's official networks – on Instagram (@wanna.brasil) and on Youtube (Wanna Brasil).
The video takes place in the office of a large company, showing that Marcelo Adnet is a professional who is always ready to go trought his daily life.
However, using his unique sense of humor, the comedian revealed several common situations and his enthusiasm for the sport in various scenes, reinforcing the idea that Wanna users can interact with each other in a creative and personalized way.
The artist revealed that a feature of the platform immediately won him over. "What attracted me most about the app was the possibility to challenge friends, in an informal atmosphere, the absence of a stand — it's a direct challenge, not a gamble — and the fact that you show your results. As a good Botafogo native, I started losing, but I hope to reverse that", jokes Adnet.
The comedian also spoke about the message conveyed by the play: "The campaign shows that, even on a daily basis, during work or dull activities, we can be connected to different sports or events. This gives this feeling of participating in these events, wherever we are. In other words, with the cell phone in hand or in the pocket, the user experiences the emotion of the sport even in their daily routine".
Within Wanna, Adnet already has its own profile and will challenge other participants during the rounds of the main sporting championships of the season.
A challenging and relaxed campaign for Wanna
For Roberto Campos, CEO of LVL, "developing this material was challenging and very pleasurable. While Adnet is light, we were constantly aware of the ultimate goal, which is to win more fans for this network, which is the only sports betting network in Brazil".
Carson Coffman, CEO of Wanna, says "Wanna's arrival on the market brings the user a new possibility to follow the sport, challenging in a light and relaxed way with friends, without leaving the house".
"Presenting Wanna in Brazil has been a great challenge, from the choice of our protagonist, who brings the essence of the fun, irreverent and innovative brand, to bringing entertainment to players in the current moment we are living", concludes Coffman.