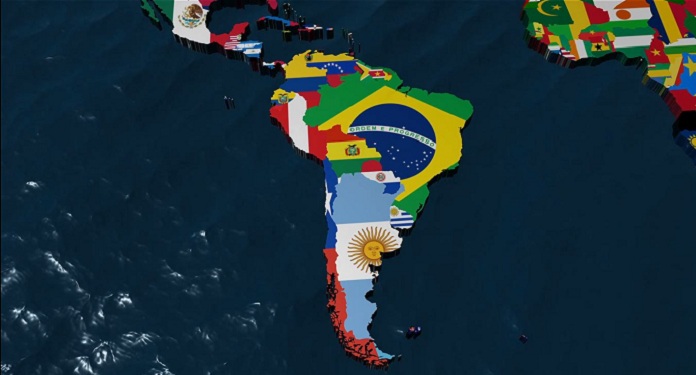 The new coronavirus pandemic caused some changes in the Latin American betting market, making companies invest more on the internet and casinos paralyzing their activities. Now, a study has pointed out trends about the present and future of the industry valued at $ 5 billion.
Published by Sherlock Communications, "A Big Bet: The Latin American Betting Market in Full Growth" assesses the six main economies in the region – Argentina, Brazil, Chile, Colombia, Mexico and Peru – and also has an analysis with more than three thousand residents made in partnership with Toluna.
While one in four respondents stated that they never bet, approximately 39% of participants have already played a few times, and in Brazil and Peru, 18% said they bet more than once a week.
The research indicates that each nation needs to be contextualized: Brazilians, for example, bet more than any other country, about 20% of them – twice as many Chileans and four times more than Mexicans – argue that gambling should remain illegal in the country.
"Our report shows the need – and indeed the desire – for clear and concise regulations," said Patrick O'Neill, managing partner at Sherlock Communications. "Countries where bets are not regulated are less attractive to international companies, as well as more dangerous for consumers."
Gambler preferences in Latin America
The study found that when it comes to choosing an ambassador to get the public's attention, hiring requirements change from country to country. A professional player is preferred in Brazil and Colombia, while respondents would choose TV presenters in Argentina, Chile, Mexico and Peru.
A fifth of the study's participants believe that a player is a good ambassador, only that there are distinctions, because Colombians, for example, claim that engagement is more likely when employing a local hero, while Peruvians prefer an international ace.
The Latin American public agrees on the points that help them determine which betting house to use. Approximately 62% indicated free bets and special bonuses as the main differentiator for selecting a betting company.
Only in Colombia was a simplified form of payment a priority (60%) ahead of promotions (58%). An intuitive and responsive platform is another relevant point, as well as service in the local language.
Situation in Brazil
In casinos, Brazil is the only country among respondents where physical locations are prohibited, even though legislation is being revised. Respondents believe that, if approved, they can help the economy to grow (30%), attract more tourists and money (43%) and generate jobs (40%).
But, a third of the total still finds a casino can increase addiction to games and even drinks. In Brazil, 23% of the people interviewed believe that this can facilitate money laundering.
"The Brazilian government has before it the opportunity to recognize gambling as an economic activity like 80% of the countries that make up the UN", said Olavo Sales da Silveira, president of the Board of ABRABINCS – Brazilian Association of Bingo, Casinos and Similar.
Silveira added: "We believe that the country has the potential for a diversified package of games, in particular we believe in the primary insertion of the urban casinos model that allows capillarity and widespread investments in the various municipalities with a tourist vocation that are spread across the country representing opportunities for investors from Brazil and the world ".