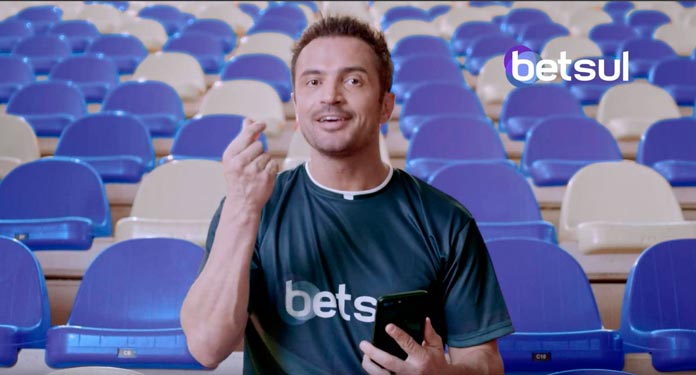 Betsul, one of the best sports betting sites in South America, alongside Falcão, the King of Futsal and brand ambassador, announces the official partnership, in a joint action with TVNSports, for the transmissions of the National Futsal League 2020, through LNFTV, the League's official channel.
The transmission of the games will be available to subscribers of the LNF Plano Betsul pay-per-view, with a one-time fee of R $ 99.00. Among the advantages of joining the package is the R $ 50.00 bonus for betting on the Betsul website.
Another novelty is the opening of odds for betting on matches of the National Futsal League, the result of a partnership with Sportradar. Bettors can make their guesses in the pre-match (before the match) and live (during the match) modality.
According to the CEO of Betsul, Fernando Rivas, partnerships and support for sports are essential to expand this link and synergy with the major sports institutions and, of course, with the fans.
"Especially now that the world championships are being held behind closed gates, LIVE broadcasts are a way to keep the crowd vibrant. In addition, the LNFTV subscriber who subscribes to the plan automatically contributes to his heart club, which receives a percentage of the broadcast value, in addition to earning a bonus of R $ 50.00 to bet on the best futsal in the world with Betsul ", comments Rivas.
National Futsal League Program 2020
9/29 (Tuesday)
– São José x Magnus, at 4:45 pm
– Brasília x Corinthians, at 20h
9/30 (Wednesday)
– Intelli x Minas, at 18h15
– Cascavel x ACBF, at 8:05 pm
1/10 (Thursday)
– Joaçaba x Pato, at 8:15 pm
2/10 (Friday)
– Tubarão x Umuarama, at 4:45 pm
3/10 (Saturday)
– Intelli x São José, at 10:45
– Praia Clube x Magnus, at 2:45 pm
– Jaraguá x Joaçaba, at 5:45 pm
4/10 (Sunday)
– Assoeva x Pato, at 11am
– Blumenau x Cascavel, at 4:45 pm
– Campo Mourão x Umuarama, at 18h45
5/10 (Monday)
– Minas x Brasília, at 17:45
– Tubarão x Jaraguá, at 8:15 pm
6/10 (Tuesday)
– Foz Cataratas x Marreco, at 5:45 pm
– São José x Corinthians, at 8:45 pm
7/10 (Wednesday)
– Joaçaba x Tubarão, at 8:45 pm
8/10 (Thursday)
– Minas x Magnus, at 10:45
– Cascavel x Marreco, at 20h
10/18 (Sunday)
– Minas x Corinthians, at 5:45 pm
10/22 (Thursday)
– Pato x Umuarama, at 20h
11/30 (Monday) – Praia Clube x Minas, at 18:45