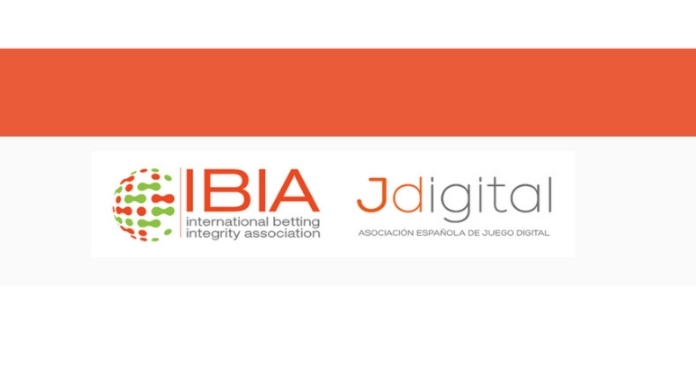 The International Betting Integrity Association (IBIA) and the Spanish Digital Gambling Association (Jdigital), will work on projects aimed at promoting regulated betting markets with high consumer channeling and related measures to protect the integrity of the consumer, sport and operator.
The joint activity will be particularly focused on the continuous evolution of the Spanish market.
Andrea Vota, director general of Jdigital, highlighted this: "This partnership is a clear sign of Jdigital's commitment to safe and responsible gambling". The bet is the main activity of online gambling in Spain and it is the will of the industry to keep this segment safe and reliable. "And he added:" We are excited to start collaborating with IBIA, which we consider the best partner in this crusade ".
Khalid Ali, CEO of IBIA, said: "Spain is an important market for IBIA members, many of whom are also part of Jdigital. A closer alliance between our associations therefore makes perfect sense, especially with the expected challenges of offshore channeling to the Spanish market resulting from recent advertising and sponsorship restrictions. IBIA will be working closely with our colleagues at Jdigital to use our unique international data to inform and improve the integrity of this market and its sporting events ".
About IBIA:
The International Betting Integrity Association is the world's leading integrity voice for the licensed betting industry. Its members share a common goal of fighting gambling corruption to protect the integrity of the sport and its business.
Founded in 2005 and formerly known as ESSA (Integrity in the sport of betting), it is a non-profit association whose members include many of the world's largest regulated betting operators, active on six continents. Members go through a rigorous due diligence process * and must adhere to our code of conduct, committing them to responsible betting practices.
Due diligence refers to the process of investigating a business opportunity that the investor must accept in order to be able to assess the risks of the transaction. Although such an investigation can be done under a legal obligation, the term usually refers to voluntary investigations.