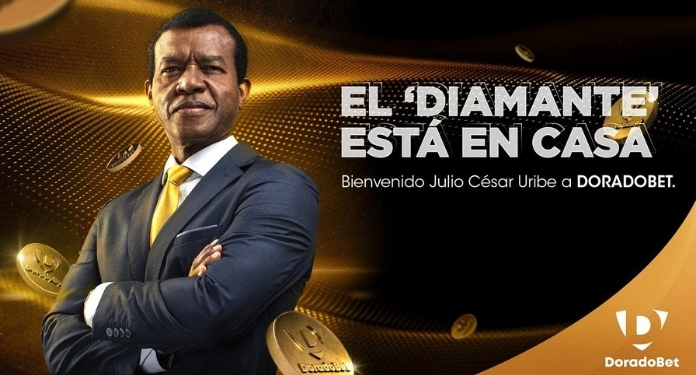 "At DoradoBet, we seek to bring excitement and entertainment to millions of Peruvians who play every day for their country. When we talk about betting, we are referring to an illusion that, with a stroke of luck, knowledge or strategy, could become one. reality". This is how DoradoBet presents its new campaign.
"But that's what the game is: an opportunity in life, an opportunity to change, a lucky date, toss a coin in the air and hope to get what you want," they explain. "It is looking to the side and finding another fan like you, who wants to do things differently, who wants to play with luck and not be lucky to play with him".
"That's where we want to be, with that fellow who raises our spirits and entertains us. Who better than the idol that captivated us with his game, that gave us so much joy and excited an entire country, that 'Diamond' that bet in Peru? Julio César Uribe comes to teach us that it is always best to understand the game, think, calculate and bet on your passion ", said Augusto Pflucker, Director of DoradoBet Peru.
Julio Cesar Uribe was nicknamed "El Diamante" (The Diamond) and, in Doradobet's opinion, "they nailed it in the head". "For many, he is the best player that Peruvian football has ever had and the last 'star' of our football. Undoubtedly, a talent at the level of Teófilo Cubillas – Peru's best World Cup scorer – and never again. was seen in Peru, "they said.
Julio Cesar Uribe is full of qualities that have multiplied the emotion and passion of millions of Peruvians. "His fair play, excellence and leadership in the field are values ​​that we share and pursue. That is why 'Diamante' joins the DoradoBet family as the perfect game partner, so that more Peruvians continue to have fun in a responsible way , as he did throughout his brilliant career, "concluded the company.
DoradoBet entered into an agreement with BetGames.TV last year and has been growing ever since with a series of commercial partnerships.