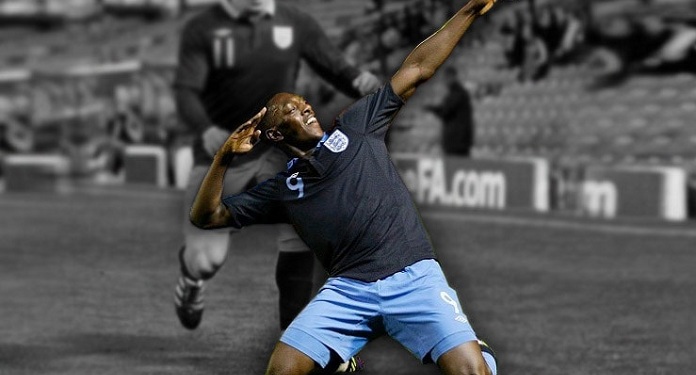 The Young Games & Gamblers Education Trust (YGAM) announced former football player Marvin Sordell as its first charity ambassador. The Englishman accumulated passages for clubs like Fulham, Watford, Burnley and disputed the London Olympics for England.
From now on, Sordell will support YGAM on a voluntary basis to publicize its programs, with a specific focus on mental health activities.
The 29-year-old retired from professional football last year, citing his mental well-being as the main factor in his decision. "I am very happy to become an ambassador for YGAM," said Sordell.
Sordell was impressed with the work done by the institution
The former professional athlete told how he got to know the institution's work. "I participated in an action of the entity a few months ago and I was delighted with the passion and enthusiasm of everyone who works to offer its awareness programs".
Still according to the former player, "it is incredible to see teachers, parents, young workers and elderly people coming together to protect future generations. It is very pleasant to see work dedicated to mental health as a fundamental part of your efforts ".
Sordell also commented that he was impressed by YGAM's help and partnerships with football club communities. "I look forward to supporting your excellent work," he added.
Since retiring from lawns, Sordell has helped raise awareness of mental health issues in football and has been involved with different charities, including Campaign Against Living Miserably (CALM).
He also participated in the Heads Up initiative of the Duke of Cambridge, led by the English Football Federation (FA) and the mental health action Heads Together.
Lee Willows, YGAM's chief executive, says: "This is a proud moment for the entire YGAM team. Marvin is an inspiration to many of us and has done more to raise mental health awareness than any other football player. "
Willows added: "Life experience is at the heart of everything we do and Marvin brings a very authentic perspective to our work focused on preserving mental health."
About YGAM
Founded in 2014, the Young Gamers and Gamblers Education Trust is a national charity with a social purpose to inform, educate and build a digital orientation space for young people and vulnerable people for gambling.
The aim is to help them and make decisions based on reliable information and to understand the consequences of gambling and, above all, the risks involved in excessive gambling.