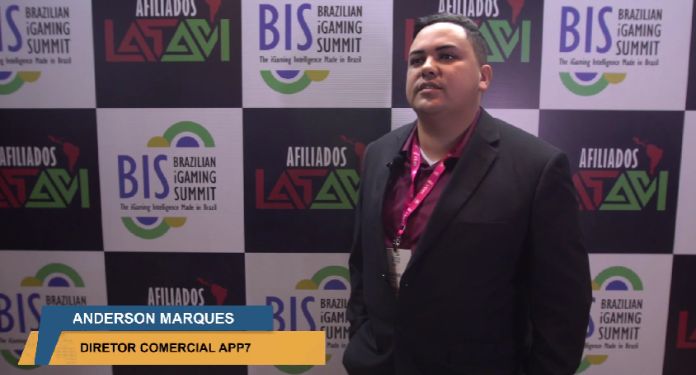 On the last 28th and 29th of June, the second edition of the Brazilian iGaming Summit (BiS 2022) took place in the city of São Paulo.
The biggest betting event in Brazil featured a vast program and panels with experts from the gaming, lottery, iGaming and media sectors, delivering highly relevant content to the direction of the national industry.
App7, a Brazilian startup focused on consulting and developing software and solutions for the betting and sports statistics market, was once again present at the event.
Anderson Marques, Commercial Director of the brand, gave an exclusive interview to iGaming Brazil and commented on: "We are very excited about the event, participating once again this year. Providers from abroad and people from other continents interested in the Brazilian market".
The Director also mentions how App7 sees the national market: "We believe that Brazil has great potential to be one of the biggest powers in the sports betting market".
"We are focused and with a gigantic effort to improve all our products; in addition, we are following some state lottery projects, among others", comments Anderson about the company's future plans, and continues: "We are adapting the Brazilian product to be strong on the market like any other product from Europe or from another continent."
When asked about App7's view on gaming regulation in Brazil, Anderson replied: "It would be a very strong point for Brazil in terms of engagement with sports betting, lotteries and everything else."
Check out the interview with Anderson Marques from App7 below