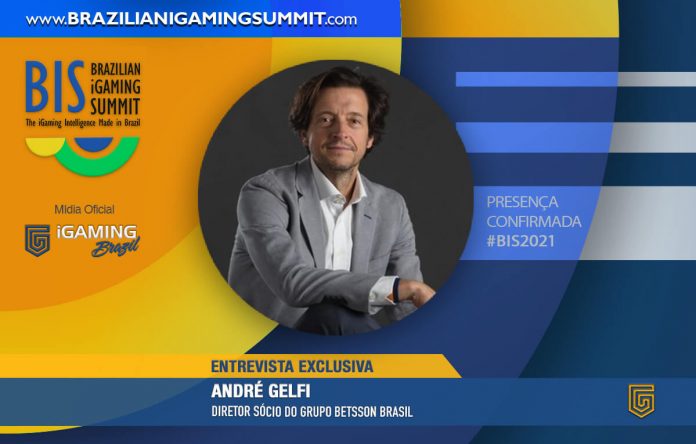 The first edition of the Brazilian iGaming Summit (BiS) – The iGaming Intelligence Made in Brazil – is getting closer. The single most important face-to-face event in the lottery, affiliate and sports betting sectors will take place on December 1st and 2nd, 2021.
Its relevance is due to the fact that it unites the political and corporate context, covering topics of interest to national and international brands. After all, BiS 2021 will allow the industry to come together and reactivate contacts after all the challenges faced as a result of the COVID-19 pandemic.
The venue selected to host this first meeting is Espaço Boulevard JK, International Plaza Building, located in São Paulo. With a diversified and high-level programming, the BiS 2021 will feature world-renowned companies and professionals. Among the groups already confirmed is Betsson, a giant in the world's betting market.
André Gelfi, the managing partner of Grupo Betsson in Brazil, reported that the promotion of an event of the magnitude of the Brazilian iGaming Summit helps to empower and demystify the market before society.
"Holding the event in Brazil enhances the visibility of the segment before Brazilian society. This interaction in Brazil, more than convenient, I understand as necessary and opportune for the debate and clarification of the dynamics of our activity, in the context of the imminent regulation of sports betting, scheduled to be concluded in 2022″.
For Gelfi, this first face-to-face conference after the period of social restrictions has everything to be 'very special'. "Being the first one here in Brazil, the meeting should be very special, the deprivation of the pandemic, in general, made us value socialization", he says.
André Gelfi projects BiS impact on the advancement of national industry regulation
With the debate on the segment of sports betting and games in vogue at the National Congress, the director of Grupo Betsson analyzed the progress of the regulatory process in the country.
"I believe that the government is doing everything possible to resolve this issue in the best possible way, within the deadlines established by law. From the outside, I cannot opine on the details of the process conducted between SECAP and BNDES, it would be frivolous", he declared.
Furthermore, André Gelfi highlighted that the Brazilian iGaming Summit can make a difference if there is harmony between the private and regulatory sector to debate and share ideas.
"In theory very much (the importance of BiS), as long as there is a mutual interest between the private sector and the regulator to deepen the discussion on the project led by the government. So far, I understand that little has been disclosed about the model or regulatory process that we will have", he concluded.
All information about the full event schedule, speaker schedule and registration can be found on the event's official website: www.BrazilianiGamingSummit.com.
REGISTER HERE: https://bit.ly/3nURe7zhttps://ticket.brazilianigamingsummit.com/visitantes/inicio_individual.php