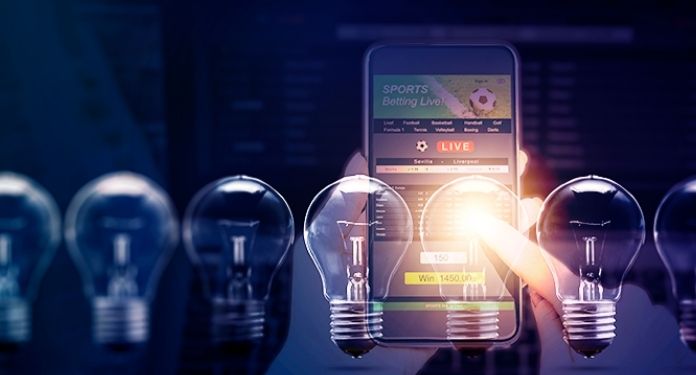 Sports betting sites are businesses that face a highly competitive market, but that have the potential to generate high profits. As with any other online business, online gaming platforms require a constant flow of traffic and customers to thrive.
Gambling marketing professionals are aware that the industry is always changing. And here in Brazil, it will change even more when the regulation is fully implemented.
Given this scenario, it is natural that each betting site is focused on trying to outdo the competition, making its product more attractive and relevant to players, both novice and experienced.
Finding new ways to approach marketing for bookmakers is a constant challenge. Fortunately, there are many ways to apply creative ideas in the gaming niche. Let's comment on some of them:
Get creative on social media
Nobody disputes that social networks are fundamental to the marketing of betting sites. They are also a way of attracting new customers, renewing the public, as they attract younger generations of gamblers.
Sports betting operations should focus on being a reliable source of sports information, not just talking about the betting itself.
Good sports news sites can be used as a source of information for the bookmaker to produce interesting content for its betting customers.
Implement strong affiliate marketing strategies
There is no doubt that affiliate marketing remains one of the best strategies for online sports betting sites. When implemented well, the affiliate strategy can bring in a lot of traffic by generating high-value leads.
Don't leave your affiliates in the background. Close partnerships, make them really see value in your company. Offer good pay for good partners. Affiliate marketing is a cost-effective way to help your website achieve important business goals.
Organic content strategies are always important
Content marketing is a smart approach that emphasizes using engaging and relevant information to promote products and services your sports betting company offers.
Before registering on a betting site, who does not search for information about it on Google? That's why developing a search engine optimization (SEO) strategy becomes increasingly important.
A good SEO job will help increase your bookmaker visibility, making Google rankings work in your favor, and search engine rankings organically point to your website content.
To achieve this type of goal, the blog is an excellent ally. Do you think your audience is not a voracious reader and therefore texts do not matter? So, you better review your concepts.
Educational content in text form is a great way to increase the visibility of your gaming site. It also brings notoriety and recognition to your brand. At our agency, Control+F5 Gaming, we always recommend that customers embed a blog in their betting platforms.
And you, do you have any more marketing ideas for gaming sites that have proven effective? Please contact me. It's always good to exchange experiences and create new solutions for the fascinating and challenging world of gambling companies.