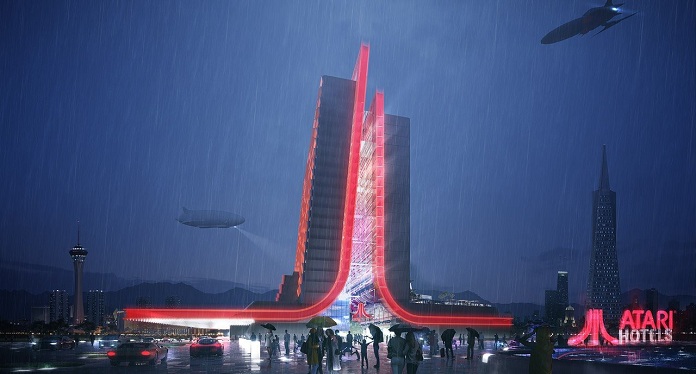 The GDS Group released the first images of its project in Las Vegas, in the United States. GSD, in association with Gensler, an architecture firm, revealed the first images of what Atari Hotels will be like.
According to an official statement, the new hotels "pay homage to the history of video games, modern technology and the culture of eSports".
"Building on Atari's legacy of innovation, Atari Hotels will include an ingredient of reality in all aspects of the hotel, to create an engaging gaming and hospitality experience for our guests," said GSD Group Managing Partner Shelly Murphy.
He added: "From our interactive virtual world to physical spaces, each element of Atari Hotels will offer a unique and authentic experience for everyone".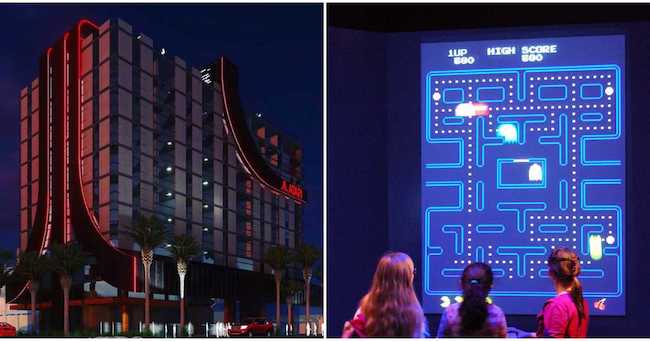 Las Vegas and Phoenix projects should be the first to go online
The project is still in its initial stages, but the first hotels will open in Las Vegas and Phoenix, Arizona. In addition, there are projects for future releases in Austin, Chicago, Denver, San Francisco, San Jose and Seattle.
The hotels will include an eSports studio, a room with Atari games, a meeting and event hall, co-working spaces, restaurants, bars, bakery, cinema and gym.
"I saw the idea that the GSD Group has for the developments and they are ready to revolutionize the way we think about what a hotel should be like," said Fred Chesnais, CEO of Atari.
Chesnais added: "Atari Hotels will create a world for players of all ages and levels of experience, and give them a place to feel at home. It is a revolutionary experience that conveys the legacy of Atari ".
There is still no information on when or where the Las Vegas hotel will be built. But, developers are planning to start this year with the first hotel, located in Phoenix, near the "Woz U" campus, created by Apple co-founder Steve Wozniak.
The Atari themed hotels "will have common areas according to the latest hotel trends, with a focus on the video game universe and the Atari brand", according to the announcement. Atari is recognized for games like "Asteroids", "Centipede" and "Pong", among others.