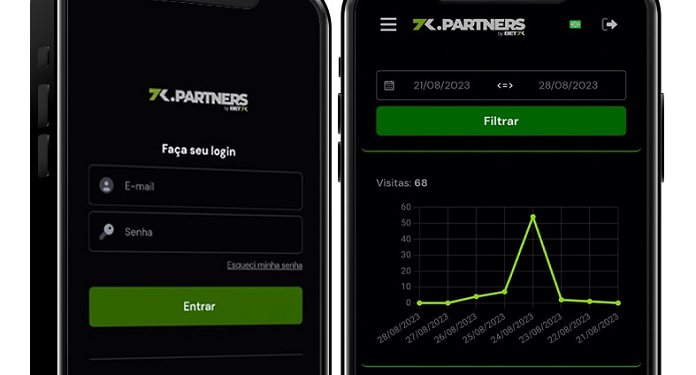 7k Partners recently launched an exclusive new feature for partner affiliates. This is the SUPER APP, where users can easily access their account metrics and see what results they have achieved.
The purpose of the application is simple: to be the affiliate's right-hand man. With functions that were only available in international applications, this new app has been gaining an increasing share of users in Brazil.
How to use the SUPER APP?
More practical, more efficient and more intuitive than competing applications, the SUPER APP is multi-language, available in Portuguese, English or Spanish versions.
Furthermore, logging in is extremely easy, just use the email and password that the user already uses as an affiliate.
By accessing the SUPER APP, the user can check their number of visits, registrations, QFTDs, FTDs, Commissions and CPA in the same place and in a hassle-free way.
Another important point is support, with the option to speak to your account manager instantly if you have any questions.
There, the user can also create their affiliate link, facilitating the advertising process to attract new users. Another interesting point is that the app itself provides relevant materials that will help boost your account even further.
There is also the option to check all your account data, such as your current balance, wallet value, accumulated commission and payments received.
In the SUPER APP, it is possible to indicate and receive 10% of the RevShare commission (profit sharing in free translation) that sub-affiliates earn.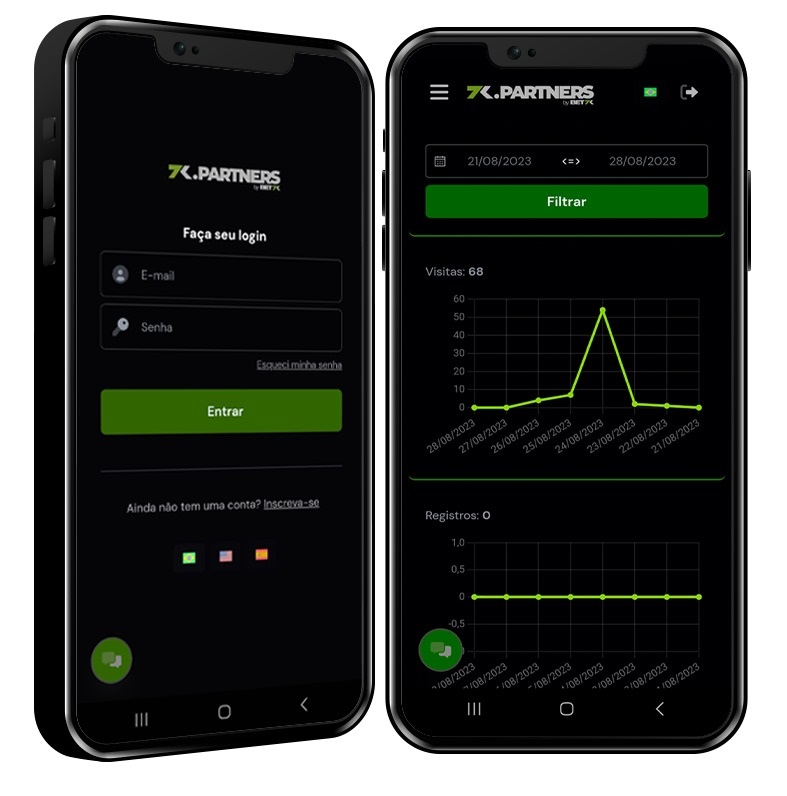 About 7k Partners
Currently, 7k Partners has more than five thousand affiliates and the numbers grow monthly.
Today, it is the bookmaker that values ​​its affiliates the most and that is why the SUPER APP has stood out so much. The application is available for Android and iOs.