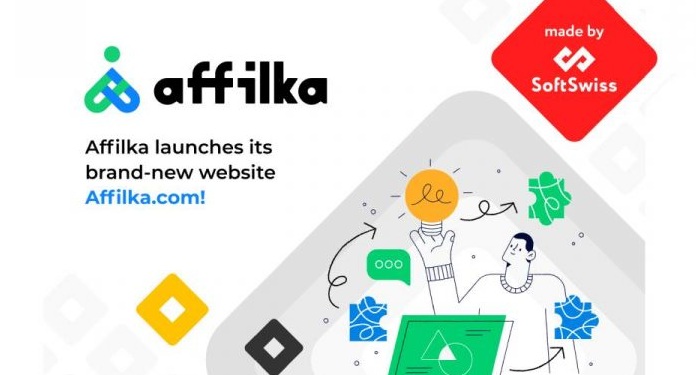 Affilka, an affiliate marketing tool from SoftSwiss, has gained its own independent website as it is approaching the 100-partner mark. Initially launched as part of the company's online casino platform, Affilka was transformed into a standalone product in 2018 and went on to operate under its current brand last November.
The team that runs the tool has more than a decade of experience in the iGaming industry, and the feature has managed to attract a number of customers, such as online casino WildTokyo, Bitstarz, N1casino, Manekicasino, 7bitcasino, Kingbilly, SlotWolf and Fastpay.
"We are announcing the launch of our own website for Affilka. The new site will include everything you need to know about our innovative product, as well as serving as a hub for specialized materials on affiliate marketing and the gaming industry in general. Visit our new website and experience it now for yourself," said Anastasia Borovaya, owner of SoftSwiss' Affilka product.
Details on the functioning of the SoftSwiss Affilka product
Acting as a kind of 'highly flexible and customizable' affiliate tracking platform, Affilka provides numerous features such as integrated payment processing and a flexible commission generator.
In addition, the platform makes it possible to customize commission plans by adopting parameters to establish the reward terms, as well as taking advantage of a 'wide variety' of S2S postbacks, providing opportunities to track data on different types of events. Such as player registration, first deposit, player qualification, net gaming revenue, among others.
That's why SoftSwiss uses Affilka as a way to enable iGaming operators to "establish efficient and reliable relationships with their affiliate partners, acquire new players and increase revenue".
Borovaya spoke about the main attributes, client portfolio and the strategy outlined for Affilka throughout this year, highlighting the need for sustainable expansion and a 'great team building event'.